ASTM E1300 X6. Approximate Maximum Surface Stress
ASTM E1300 X6. Approximate Maximum Surface Stress
Regarding Appendix X6 in the ASTM E1300, does anyone know where more information can be found on the variables
k
and
n
. I ask because in this appendix they refer to n as 16 for annealed glass, but what about HS and FT? Also, k, the surface flaw parameter has no given value or units or mentioned else where at all.
I also don't see how this equation produces a stress in terms of psi or psf as none of the variables include force. See below for the snip of the equation and its variables: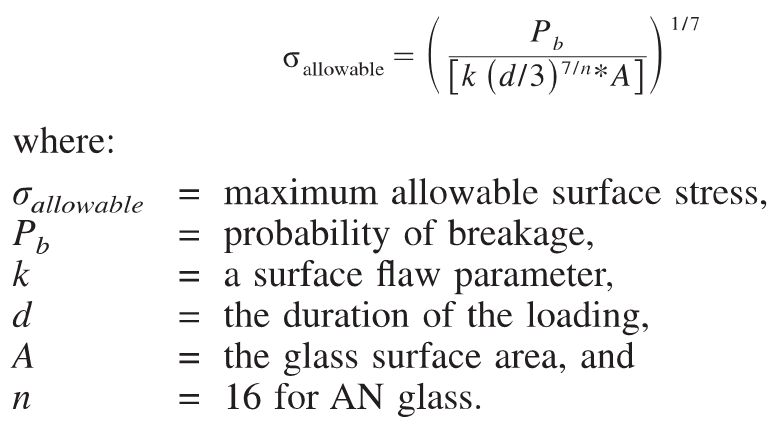 Does anyone have any experience using this equation? Any info is much appreciated.
Thanks.