Reaction force on shear coupling.
Reaction force on shear coupling.
I would like to compare my hand calculations to a FEA simulation. Here is the original question I posted regarding calculating the force generated by the coupling to shear some set screws:
https://www.eng-tips.com/viewthread.cfm?qid=441875
In the image below, I have applied an internal pressure of 3000 psi to the surfaces with green arrows. Then I fixed the bottom surface in all directions. The bottom surface is on the right hand side of the image.
I am using Autodesk Nastran In-Cad with the following settings
solid elements
with the analysis set to linear static
material is steel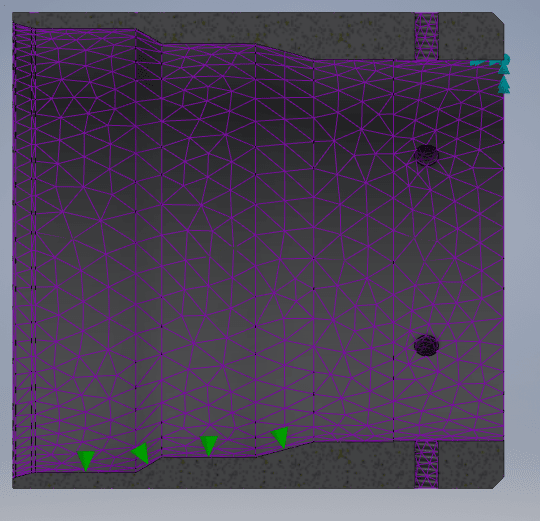 My hand calculations tell me that there should be 7950 lbf reaction force in the x direction, but the simulation is only showing 61 lbf so clearly I have set up something wrong. It has been quite awhile since I took a course on FEA so that is probably part of my issue.
I am open to any suggestions, if you need more information feel free to ask. Thanks.