non convergence for nonlinear analysis
non convergence for nonlinear analysis
Hello everyone,
I have simulated nonlinear characteristics of sandwich composite subjected to three points bending. But I have theses two questions.
1) how to solve this problem that is numerical singularities at one node. Besides, this warming seem on effect other iterations, how come?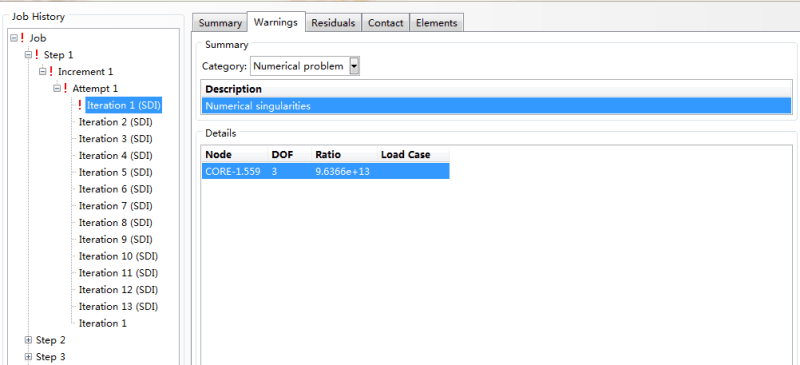 2) how to solve this question which are 8 negative eigenvalues. Besides, the error is show that too many attempts made for this increment. I cannot sure whether the negative eigenvalues cause this error.