Problem in Cutting some bodies in Ansys Design Modeler
Problem in Cutting some bodies in Ansys Design Modeler
Hi,
According to the following picture, I want to cut Spheres1,2,3 by surface body. For this work, I extruded this surface body with using Cut material option. But this way only worked for a sphere (Sphere1) and not worked for another spheres (Sphere 2,3). What does this happen? What is problem?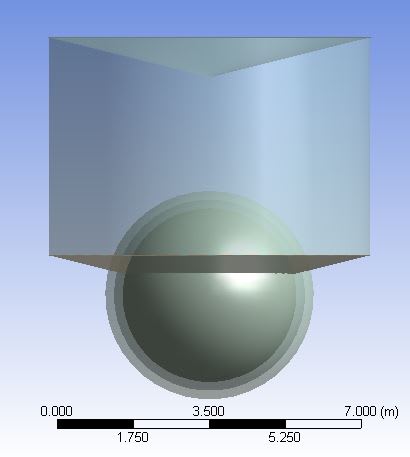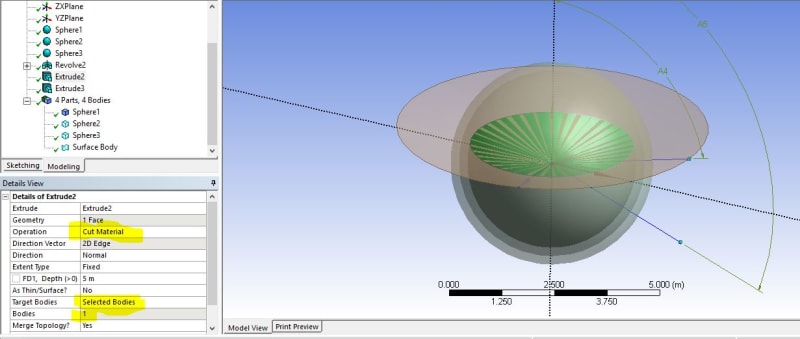 The above Workbench file is as follows:
Link
I am grateful that guide me in this case.
Thanks.