Double Overhanging Beam
Double Overhanging Beam
Hi
I am an apprentice engineer trying to learn about beam, and beam bending.
I have done a little presentation analysing a double overhanging beam. Please could one of you wonderful seasoned Engineers let me know if I have got it correct?
The first image is of the beam with 2 point loads of 20Kn and a UDL of 50KNm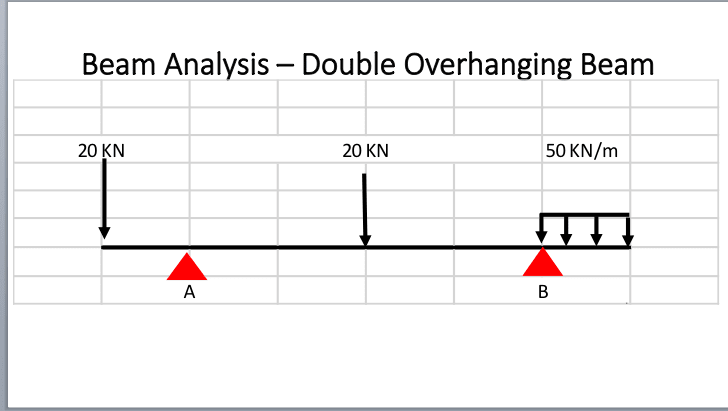 The second image shows the moments and reactions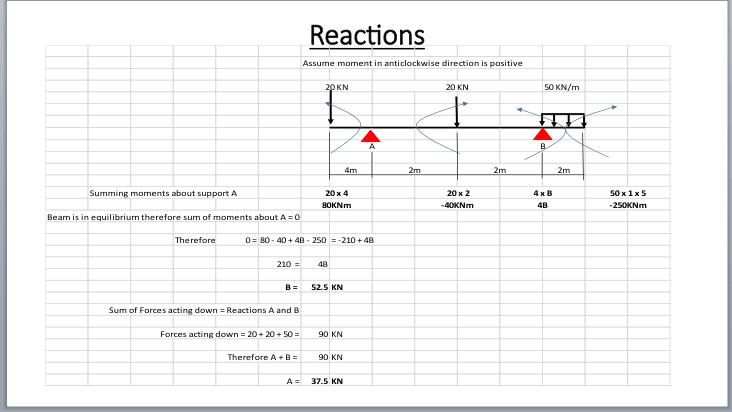 The 3rd image shows the shear force diagram
Finally the 4th image shows the bending moment diagram - using the areas under the various stages of the Shear force diagram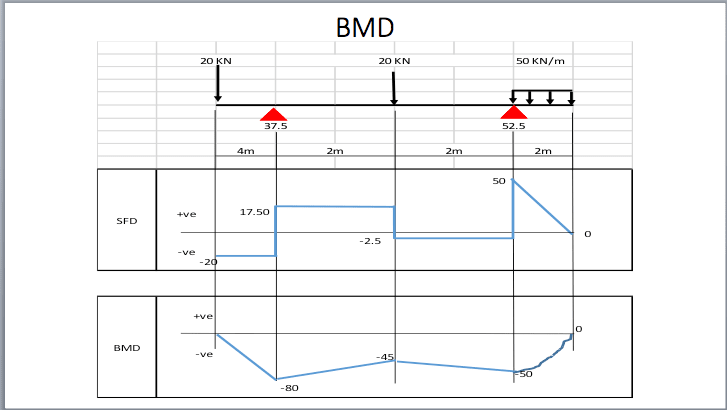 I've tried to make it as clear as possible but hope that you will be critical with your comments.
Many thanks