AXIS TO AXIS
AXIS TO AXIS
Hi,
I have created the bracket shown in the picture bellow.
Unfortunately, I haven't done the design in the car position so I decided to reposition the sketch in the right position (using as a reference an old bracket from the main assembly).
I've chosen "Axis To Axis" from the GSD "Transformation" (Axis System.4 to Axis System.5).
As you see in the picture, the sketch remain in the old position (only the solid has moved).
My questions:
1. Why the sketch has not moved?
2. How should both the sketch and solid move from one Axis to the other one?
3. At the end, how could I delete both Axis, but keep the move modifications? (the potential future users may get confused, by not understand why the file has those two Axes Systems).
4. Is there another option (instead of "Axis To Axis") to move a sketch (geometry) from one location to another?
Thanks
P.S. I also attached the CATPart file, for better evaluation (Catia V5-6 R2016)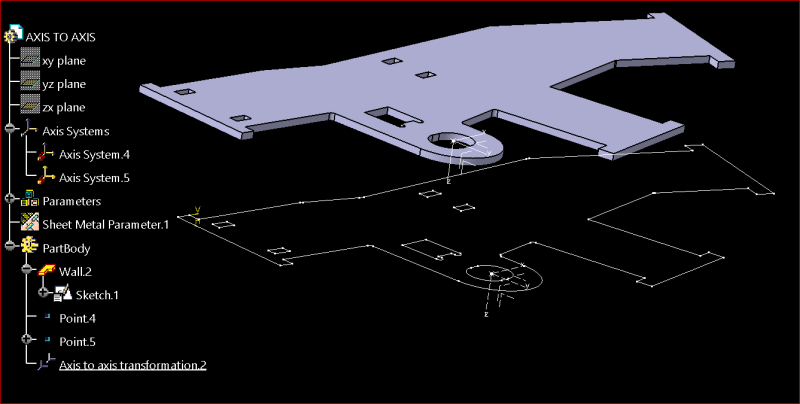 CAD 2015