Centrifugal Fans - Instability
Centrifugal Fans - Instability
Hi, my name is zaharan and i'm from Malaysia,
I'm having problem digesting the condition of my backward curved centrifugal fan for my grain dryer.
At full speed, the static pressure - volume flow rate curve showed a similar trend to the standard curve. However, when I reduce the speed of the fan, it behaves rather strangely.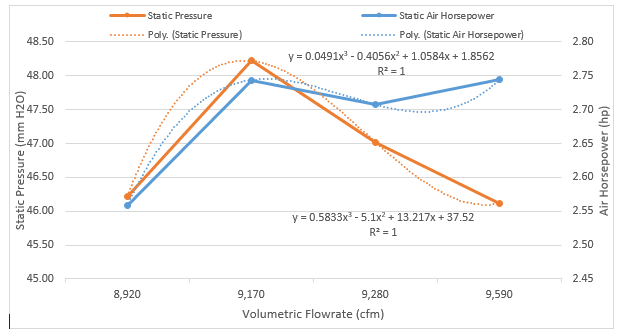 the above is my full load curves.
this is my medium speed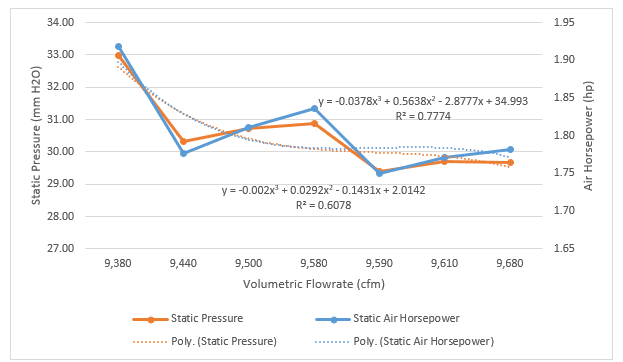 this is my low fan speed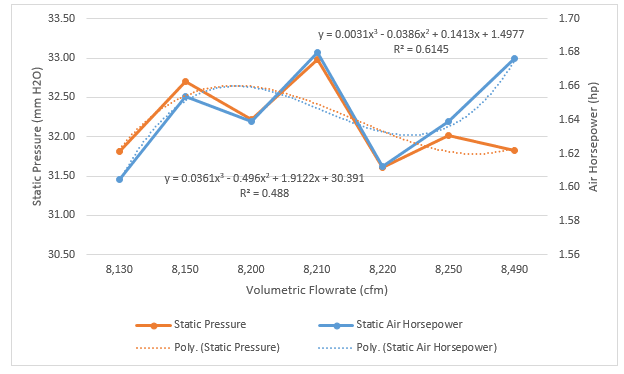 Can someone please advice me on these matters?