Behaviour of self-drilling fasteners under shear (specifically fastener unwinding)
Behaviour of self-drilling fasteners under shear (specifically fastener unwinding)
Hi all,
This is more of an academic exercise at the moment but I'm looking into the mechanisms of loosening of fasteners under temperature actions for an upcoming project and came across a paper by Auburn University for NASA (
https://ntrs.nasa.gov/archive/nasa/casi.ntrs.nasa....
) which explains that the fastener + nut assembly can be idealized as a bolt sitting on an inclined plane. Given some room for sideways movement, any side shear would only need to overcome the friction resistance for the bolt to start unwinding.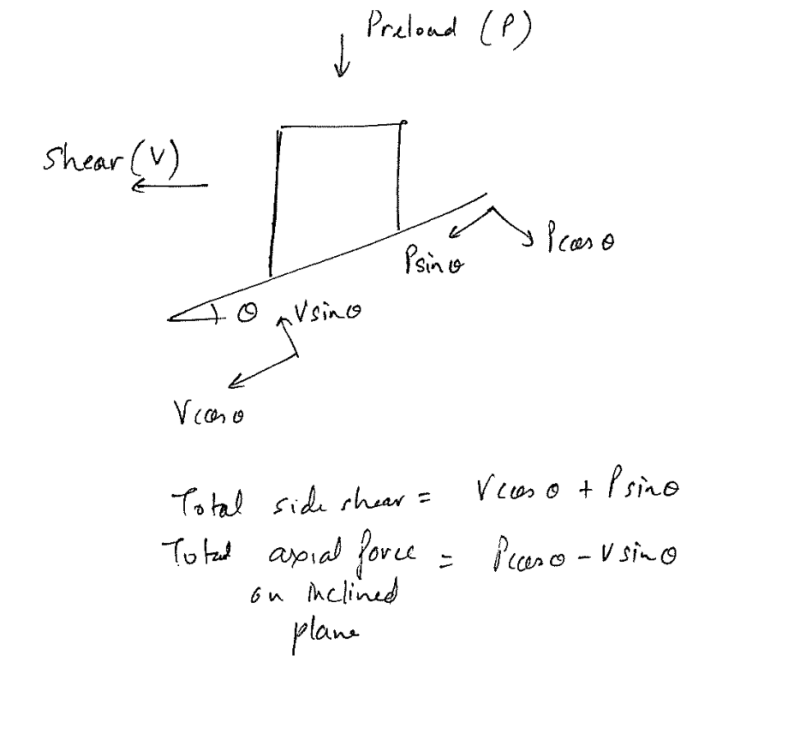 I've assumed that the same theory can also be applied to self-drilling fasteners where nuts are absent. (Do correct me if I'm wrong tho !)
My question is, could the direction of the threads in relation to the applied shear affect the overall outcome ? That is, if the direction of the shear force is against that of the thread, and if shear force is still greater than the friction, could the fastener then begin to tighten instead ? This is, of course, assuming that other effects (such as ratcheting) are ignored.
I've no previous experience with bolt/fastener design so all opinions are welcome.