Dynamic Cone Penetrometer, 45º vs 60º and hammer pounds
Dynamic Cone Penetrometer, 45º vs 60º and hammer pounds
HI Experts,
We have a DCP from Humboldt that has a 45º cone point and 15lb hammer.
All the other references I see is using a 60º cone point with a 17.6 lb hammer.
I am guessing the results will be different. There are a lot of correlation tables for the 60º cone DCP while for the 45º DCP from Humboldt, we only have 1 from ASTM STP 399.
Is there other reference that I can use for the 45º cone point and 15lb hammer?
By the way I need a DCP to UCS estimate correlation. I have a DCP to N value: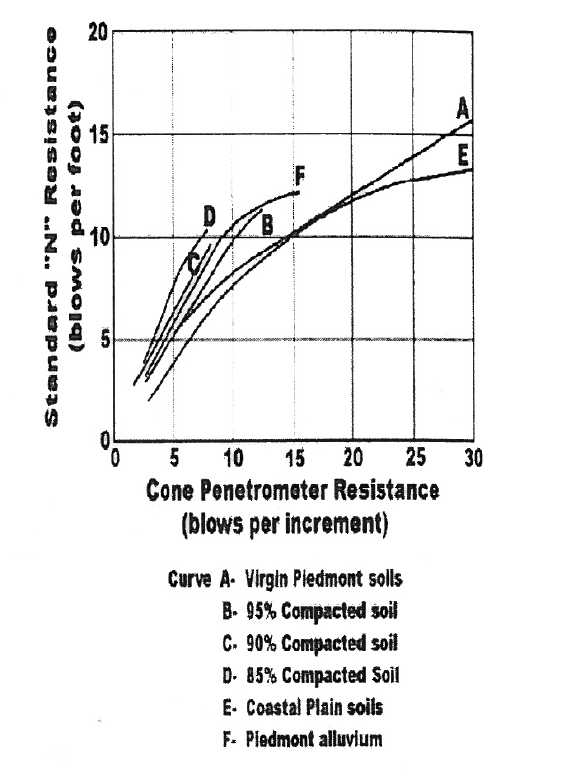 But I am not entirely sure if the N-value here can be used for correlation to UCS.
Can anyone help me?
Cheers