Shrinkage reinforcement for thick block foundations
Shrinkage reinforcement for thick block foundations
Hello,
I'd like to have a clear interpretation of the the below requirement of BS CP2012, Part 1 Cl.3.5.7, if possible with some sketchs.
Is 600 mm spacing between reinforcement layers or between bars ? what is cube reinforcement ?
Is it equivalent to shrinkage ratio 0.0018 in ACI ? I think only horizontal layers are required for shrinkage.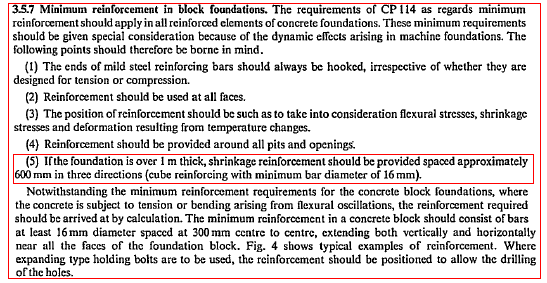 Thank you for your help.