double acting actuator concept w/r pulling force
double acting actuator concept w/r pulling force
Good day fellow valves professionals,
May sound like rookie question, but does someone have any idea or a better way to explain for double acting valve concept in terms of how it remains "locked and back-seated"?
Below photo is the remaining of spindle for 8"-Class 1500# high rate valve. In the event of overpressure, this valve should be opened (and backseated) from fully close position within 3 seconds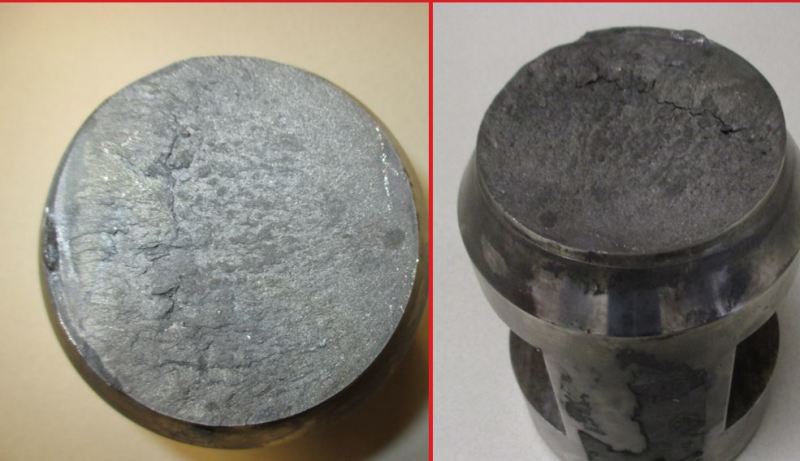 Aside from sulfide stress cracking contributing factor, I am wondering whether constant pulling load against back seat is also a factor. Or is the impact&pulling load is one time (fraction of seconds) only, after the positioner "see" valve is close, the hydraulic stop its attempt to move and pressure remains
Not about the subjected valve, but the design more is more or less similar like this.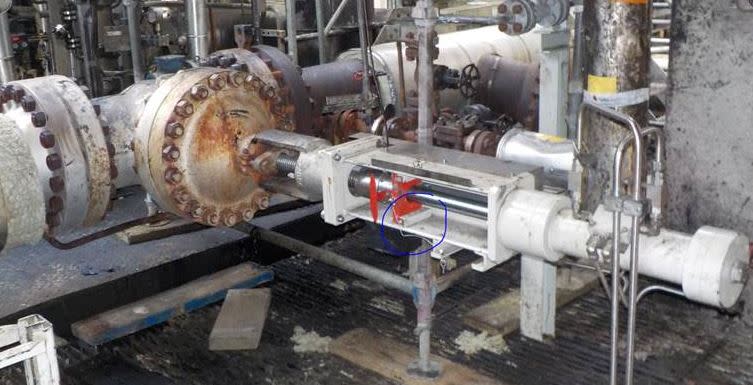 Why it seems I am lazy:
-This broken stem valve is located 250 meter above ground
-The powerpack is located on the ground underneath the valve. Its pressure is 200 bar
-Plant was built in the 70's with so many missing or unclear information / schematic. Even Indiana Jones Holy Grail map is better
-Control room is like 500 meters away. This where the on/off button is located
-And only two tubing in/out the actuator. To trace what lies in between the actuator and powerpack or the positioner to control room is quite a challenge. I can see some double block and regulating configuration on the tubing part to separate the actuator shall required
Thank you for the insight.
Kind regards,
MR
https://nosuchvalve.com
All valves will last for years, except the ones that were poorly manufactured; are still wrongly operated and or were wrongly selected

http://www.eng-tips.com/faqs.cfm?&rat1=2&f...