Looking for any motor swap ideas.
Looking for any motor swap ideas.
We have this motor: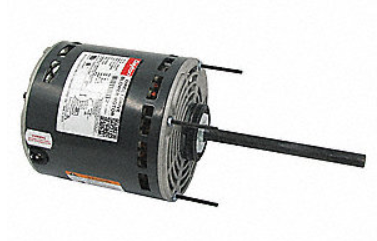 Which is found here:
3LU88 @ Grainger
It's a Permanent Split Capacitor motor with a 48YZ frame. It's four speed. Each speed is 150RPM less than the next, starting at 1075RPM.
The problem is that the slowest speed 1075-(4x150)= 475RPM is still too fast as it blows everyone's hair about while they're trying to sleep.
We'd love to replace this with a 3PH motor that we run with a VFD but we can't find anything close to it.
We still need to run it pretty fast when A/C is happening or we'll get evaporator icing (disaster). Any suggestions?
Keith Cress
kcress - http://www.flaminsystems.com