Double weld on pole
Double weld on pole
Guys,
I need some help with basic statics here. Please see the image attached. While calculating
bending force
due to loading how can I take advantage of the
Style B
over
Style A
.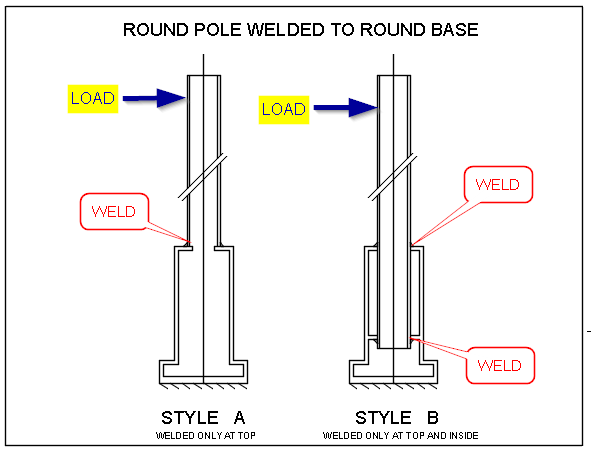 Since there are 2 welds holding in the style B, it should better design compared to style A. But, how can I alter the formula for taking this advantage?
Thanks,
GC