Color Wire Code Abbreviations
Color Wire Code Abbreviations
We have our own internal wire code code abbreviations that our team is standardized about. This has been questioned.
A very brief review shows that there are electrical industry standards that vary from the basic Y14.38 abbreviations for colors. See attached ("internal" is ours). I'm sure there are several other standards out there.
Thanks to xkcd I understand why there are competing standards.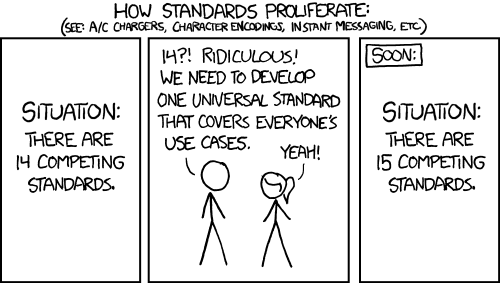 But I'm curious which of these may be more widespread in use, especially in aerospace industry.
Any thoughts?