Solid Extruded Tube, collapsing and rippling in Dynamic Explicit Step
Solid Extruded Tube, collapsing and rippling in Dynamic Explicit Step
Hi all
I have a simple analysis, where a long tube is displaced into a large tube that features a bend. The idea is to look at the stress distributions along the tube as it deforms around the bend.
I have been using a dynamic explicit step to run this, using shell geometries to date, and it runs fine. However, once I employ solid geometries, and long lengths, the tube that is being displaced "ripples" when it should just translate in one direction, and it also flattens out and collapses under itself in some way. Attached picture describes what I am finding.
Is this a product of using the dynamic explicit step? I have attached the input file, if anyone could give me some insight into what may be happening.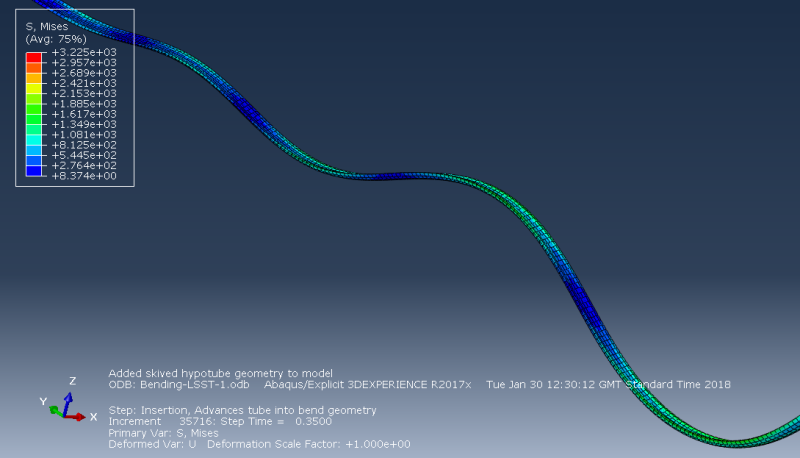 Regards,
Tom