[img http://res.cloudinary.com/engi
[img http://res.cloudinary.com/engi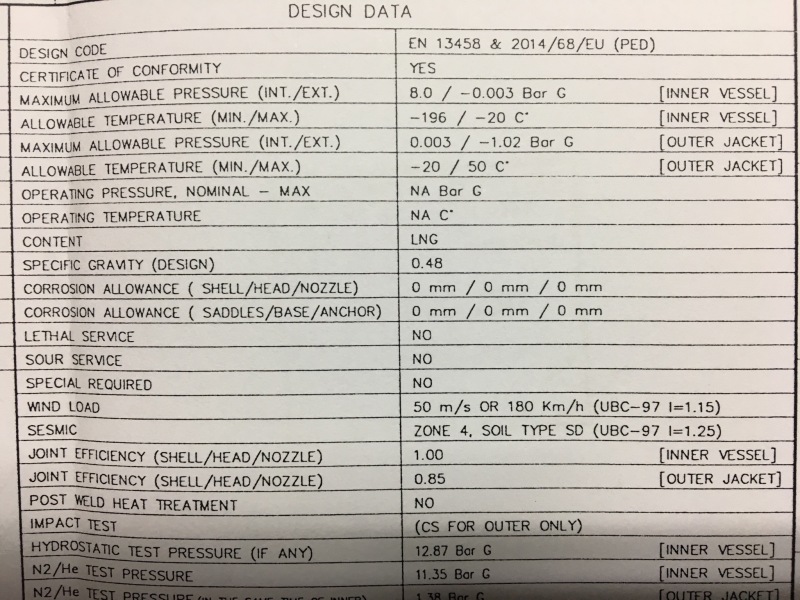 I have seen one of the datasheet for cryogenic vessel which specifying the vessel shall be designed for Allowable temperatures of -196 Deg C as the minimum and -20 deg C as the maximum.
I beleive that this implies the vessel can withstand with a lowest temperatue of -196 deg.C and maximum temperature of -20 deg.C.. please suggest me whether my understanding is correct or not If my understanding is correct , then it means that the vessel can not withstand a temperature which is higher than -20 Deg.C.. then how we can do the fabrication and keeping of the vessel before commissioning at ambient temperatures which is for sure higher than this -29 Deg C.
once we are filling the vessel with cryogen the vessel temp will reduces to very low values say -196 Deg C.. but still doest it make sense to consider the maximum allowable temperature as -20 deg c for the design ??.. please clarify my doubt ..