Single Point Diamond Turning Cutting Force Analysis
Single Point Diamond Turning Cutting Force Analysis
Hi there,
I performed some SPDT of Si (111) and am looking to analyse the cutting force data obtained.
Unfortunately, the force readings stopped midway through, and I had to reset the machine and restart the force measurements (see long blue line in attached image).
I end up obtaining the following result for the tangential cutting force: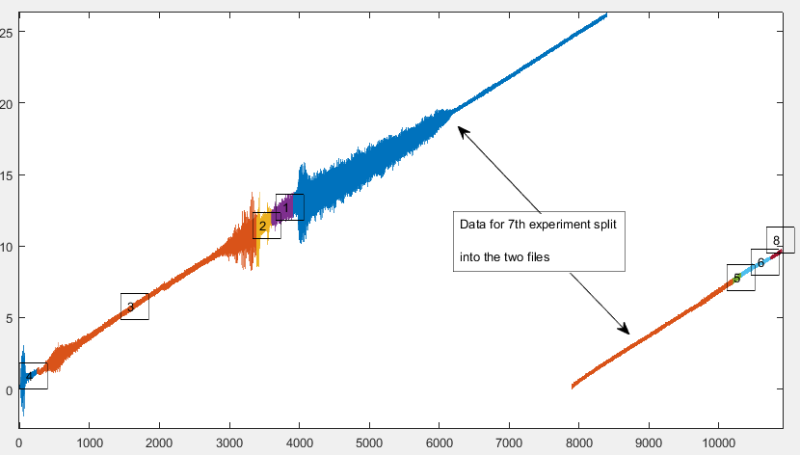 With the following parameters:

What I'm curious about is, why does the force continually increase in a linear fashion, despite the fact that the parameters AND depths of cut are changing?
Also, I understand that the force measurement must start again from 0 after being reset (because the machining also restarted), but why does it never reach the force that it ended on (25.5N)?