Failure of foundation
Failure of foundation
Hi Everyone,
I am no civil engineer hence I would like some assistance with this problem.
Sometime last year November/December i hired some guys to do block wall fencing at my home it has not even be a full year and one side of the fence was full of cracks and was about to fall so decide to completely remove: The causes which I could identify just based on observation is that when the mortar mix was done there wasn't sufficient cement used a it seems as though more sand was used with respect to what ratio of sand and cement that was supposed to be used, 2nd observation is on the foundation, on the foundation there seems to have been a step which was made on based on the research which I have been doing on google it seems that the step was made in correctly, i.e.:
According to google this is how it should be: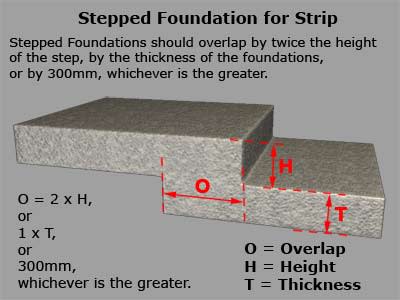 or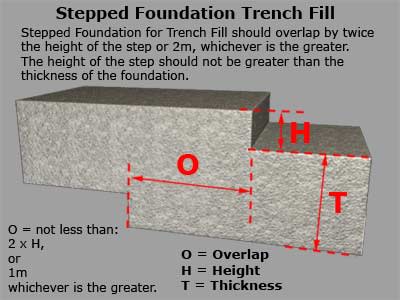 According to what I gather it doesn't seem as though the step was done like those in the picture, it seems it was done like either of the below:

or

How do I resolve this step on the foundation when it has been done like this?
I am also thinking increasing the height an width of the foundation by adding on top of the foundation which is already there also including some rebar reinforcement on the second layer of the foundation. Would it be a good idea to do this?
Thank you in advance.