Piston and liner failure analysis
Piston and liner failure analysis
Hello everybody.
This engine is a dedicated, stock, heavy duty engine, running on CNG for city bus applications.
It is 1900 hours old (equals to aprox 39000 Kilometers). Last oil change 2000 Kilometers ago.
Customer refers that engine shutted down 2 times when running at full load. When inspected, oil was being ejected through dipstick hose.
At shop, blowby was very high at idle, no rattling sound. Leakdown test showed only 12% for cyl 6 and 90% for the others five.
When diassembled, the scuffing is only present in cylinder six. The others are in pretty good condition.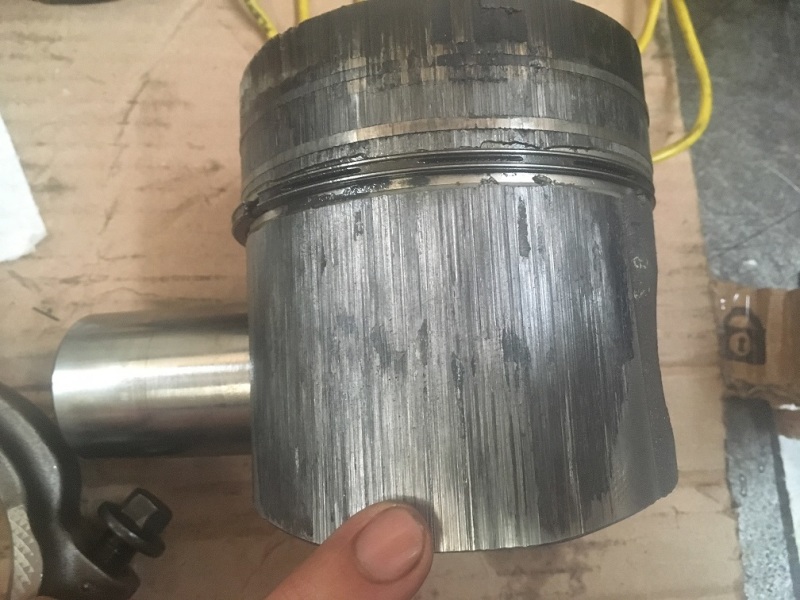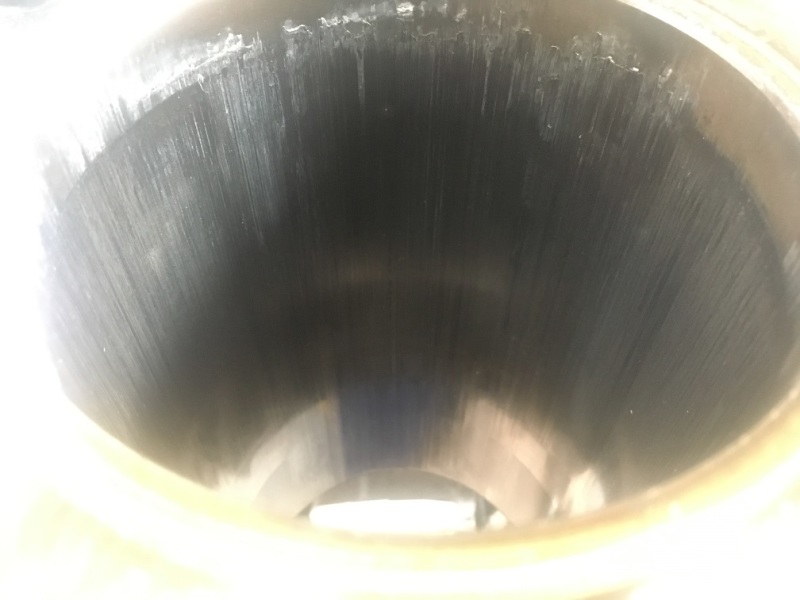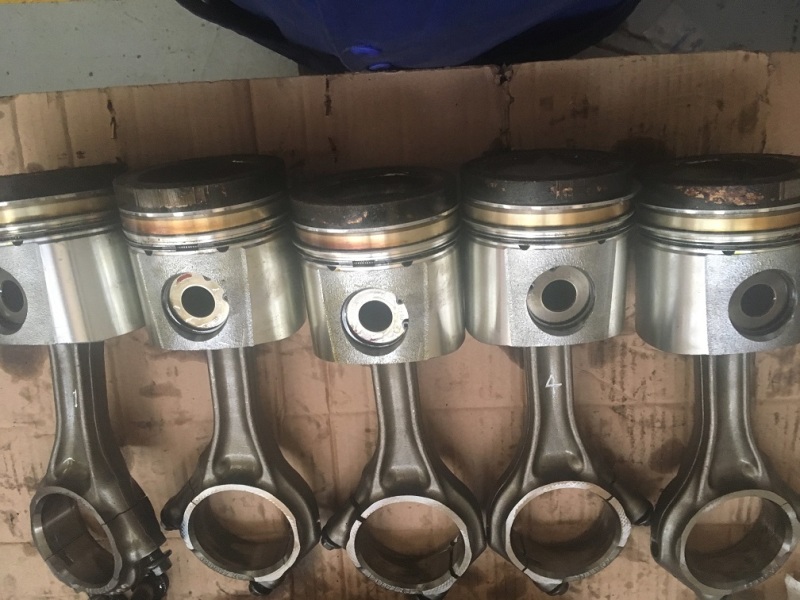 Altough ring land and skirt are heavily damaged, crown looks normal.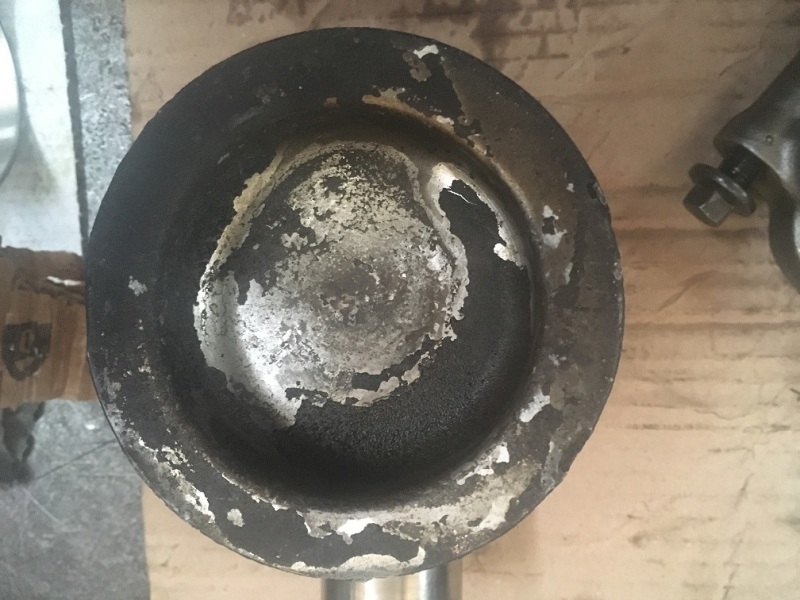 Cooling nozzles checked, free of obstructions. Oil passages in block checked, no obstructions.
Main and conrod journals in very good condition.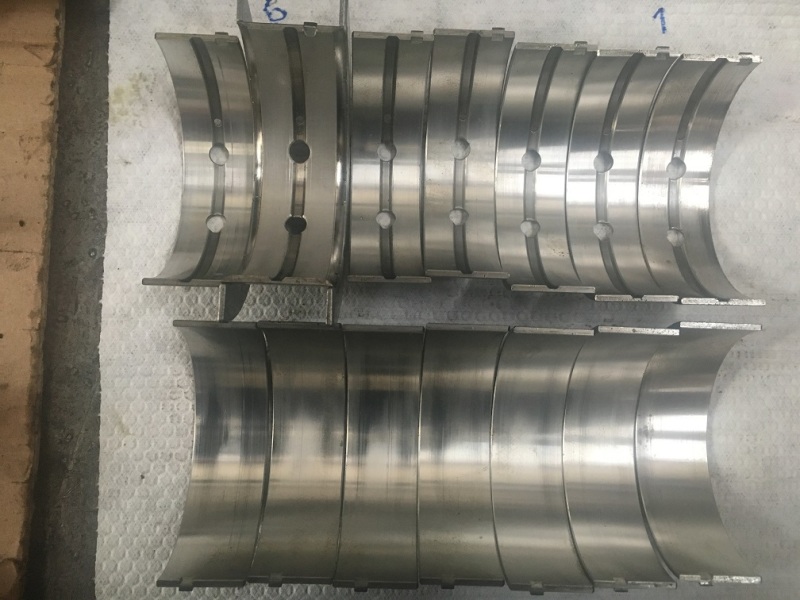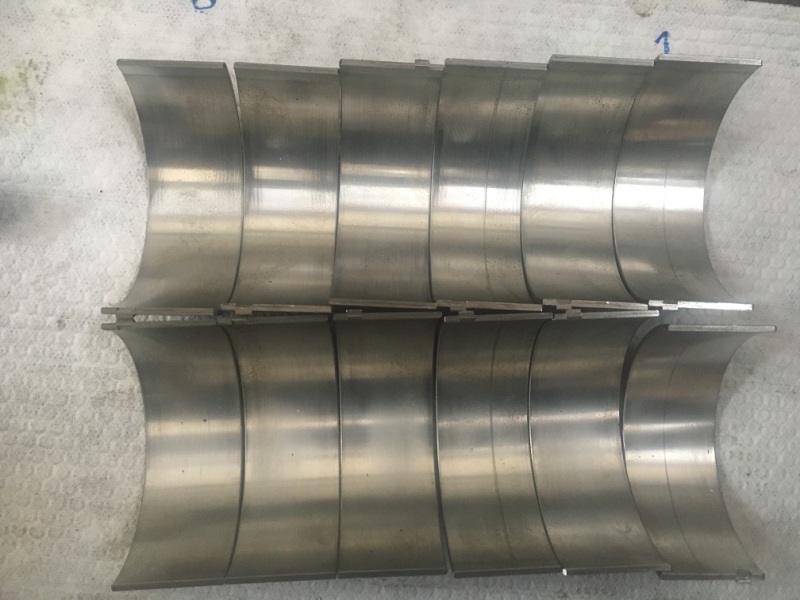 Two rings are "welded" to the piston six. The only one free is the oil ring.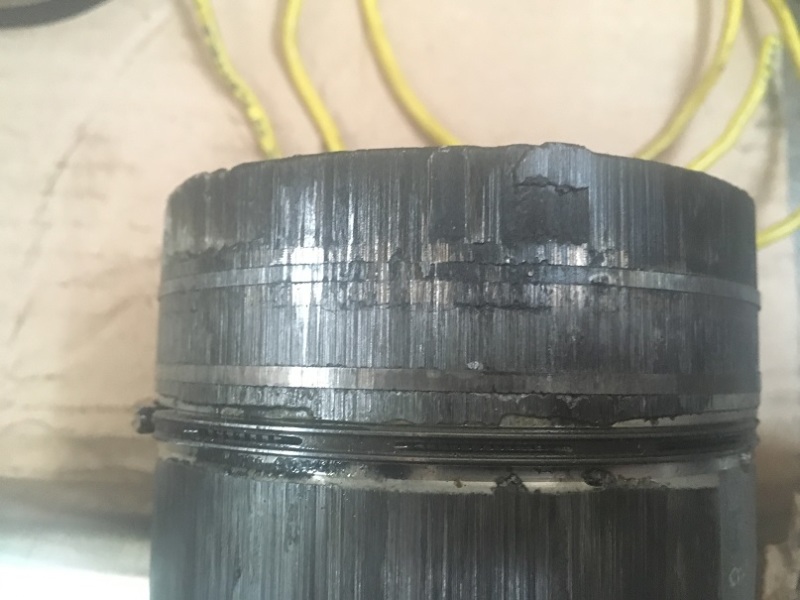 Oil analysis reveals nothing relevant. Only Fe elevated, due to scuffing. Nitration and Oxidation in acceptable limits.
Viscosity is 14.4 (New oil is 14.7), using SAE 15W40.
Oil pump is in good condition. This engine has one methane valve (like "single point injection" technology)just before throttle, so there is not localized rich mixture for this cylinder.
What could be the root cause for this failure?
What caused the oil film to breakdown?
I was thinking this engine ran with low oil, but why the others cylinders were not affected?
If the lubrication relies only in splash from crankshaft, a low oil level could be the cause since oil pan is deeper for cylinder 1 but not for cylinder 6.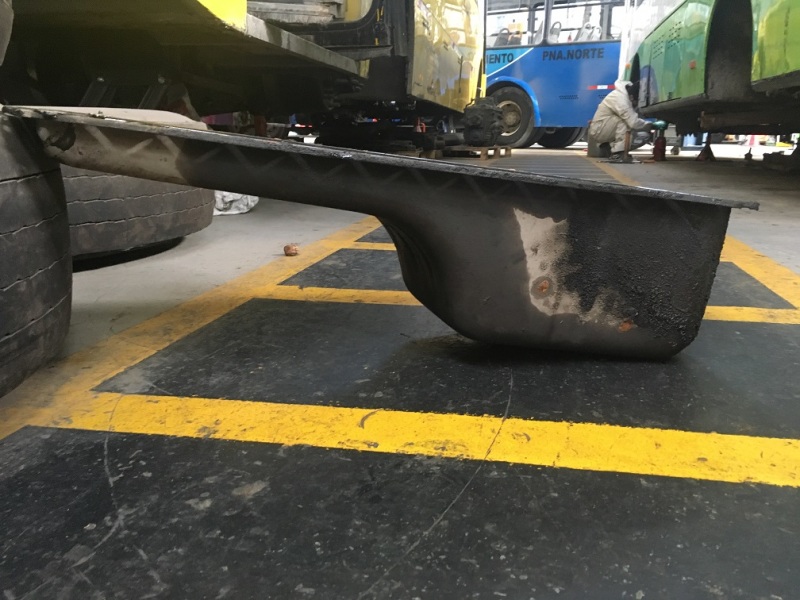 Every cylinder has an oil nozzle to cool down the underside of crown piston.
I was also thinking of overheating, but when checking the lower portion of the piston crown (underside of piston), there are not signs of discoloration due to overheating.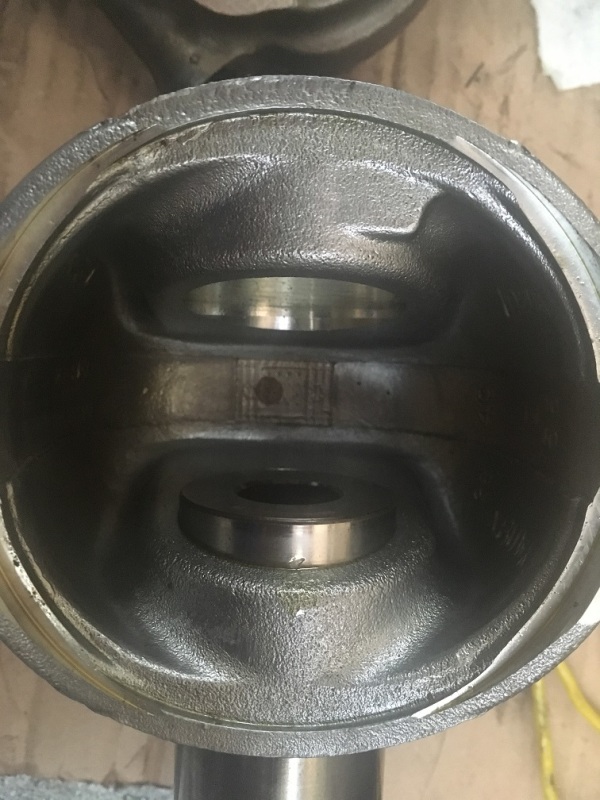 Cylinder head and valves looks pretty nice, too.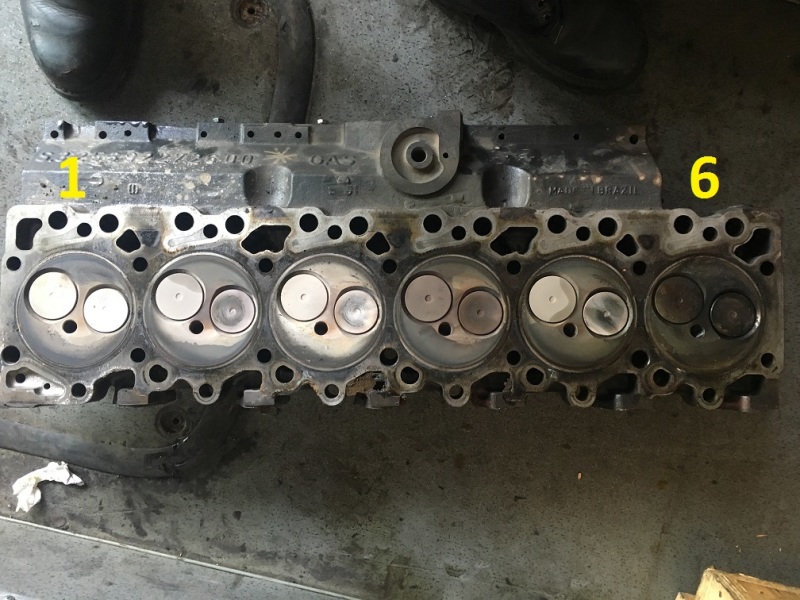 Please your comments.
Thank you!