Tolerance feature interpretation? [updated, question added]
Tolerance feature interpretation? [updated, question added]
Hi there,
Can somebody please take the time to explain the relevance/correct interpretation of this tolerance feature? I'm not a mechanical engineer by training (electronic), so this is all a little new to me.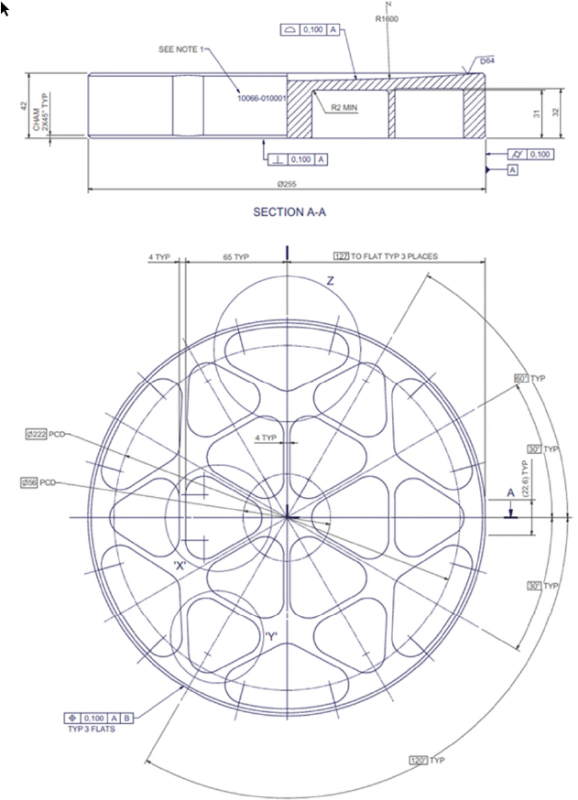 The drawing declares general tolerance to ISO 2768-M. I'm specifically referring to the tolerance feature for the three flat zones (bottom left)
My interpretation is that the flat has a zone of tolerance associated with it of +-0.1 units, in terms of its width with reference to its midpoint.
Any help is appreciated.