Cylindrical Datums
Cylindrical Datums
Hi everyone,
New to Eng-Tips, hoping you guys can help me out.
I'm a little confused regarding the use of a tertiary datum to constrain rotation on a cylindrical part. ASME Y14.5-2009 Fig. 4-8 makes perfect sense to me as the part is symmetrical. But what happens when the part is not symmetrical?
1. Is it safe to say that any part that isn't symmetrical that uses a cylindrical secondary datum would require a third datum to limit rotation?
2. Does the third datum need to be referenced relative to the second?
Section 4.10.4 "Constraining Rotational Degrees of Freedom" explains how but it doesn't really explain when it's necessary.
See the attached sketch. Is the example on the left unconstrained? Is the example on the right better?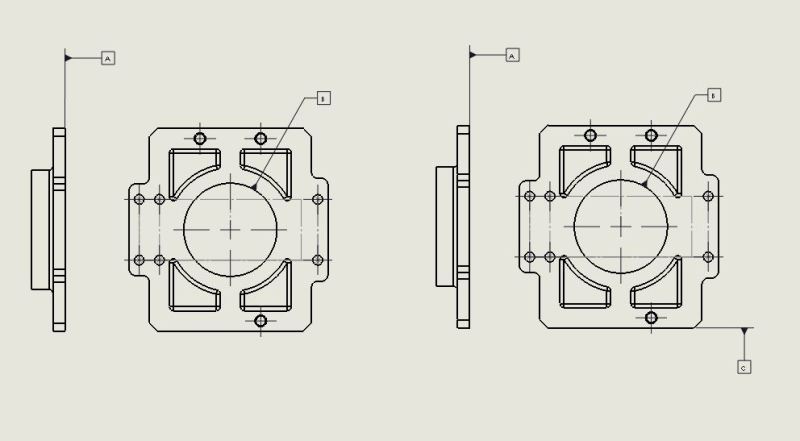 Hope this makes sense. I'm still fairly green when it comes to GD&T
Thanks
Sergio