Clarification on my thought process about FE load path needed.
Clarification on my thought process about FE load path needed.
Hello,
I need some clarification on my thought process.
Lets say I have a cantilever beam with a top plate, bottom plate, web, left & right web support plates. Although not shown in the image, assume they are connected by button head rivets. The beam is subjected to an upward transverse load.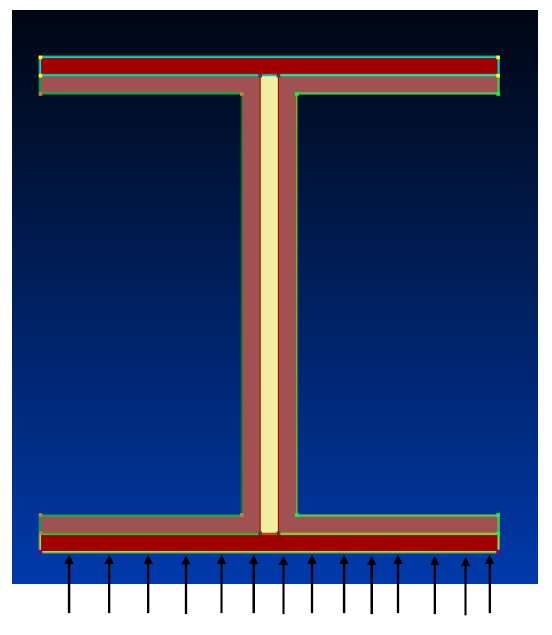 I have represented the same in FE using quad elements and the riveted connections are represented using CBUSH elements.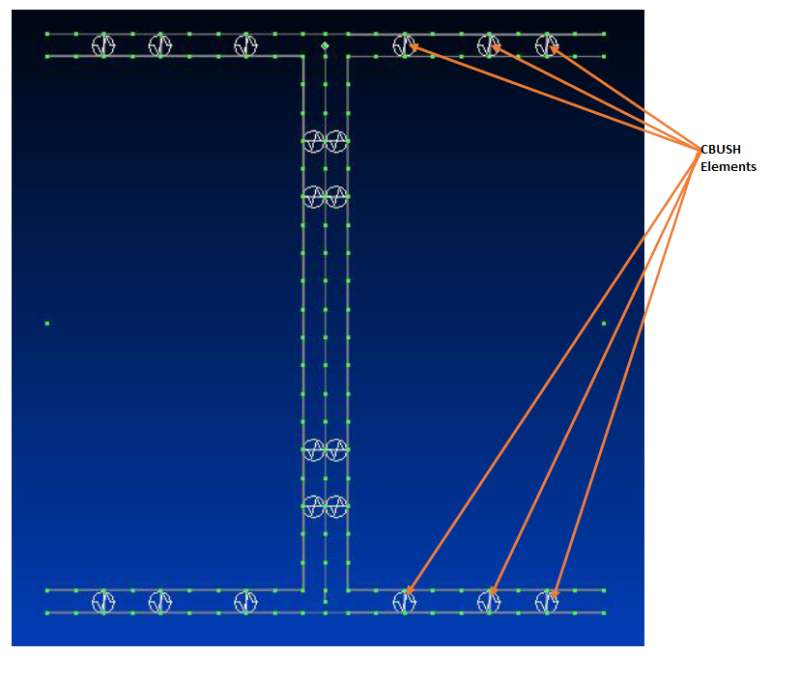 I have not defined axial stiffness for any of the CBUSH elements. The question I have is that, for the CBUSH elements that connect top/bottom plates to web support plates (some of them have been pointed out in the above image, should I define an axial stiffness?
Unless I have defined contact between the surfaces (which I have not), how will the load get transferred from bottom plate to the entire cross-section of the beam?
I actually ran a static analysis and guess what, the bottom plate just deflected upwards going through the web support plates & web. That is, the entire cross section was not effective. This lead to the thought that I need to define Axial Stiffness for them elements.
Would experienced folks here agree with my thought process?