Nozzle position (tubeside) in condenser with 8 passes vertical H bundle layout
Nozzle position (tubeside) in condenser with 8 passes vertical H bundle layout
Good afternoon colleagues,
I am currently designing a condenser that will complement a current aero condenser.
The new condenser is going to be an AES type with 8 passes on tubeside (cooling water), 131 tubes, H bundle layout and a 45º rotated square pattern (company standard for condensation applications).
Due to the fact that vertical baffles will be used, if the bundle orientation is horizontal there will be a lot of by-passing areas around the tubes that will require a lot of sealing strips as shown in this diagram (horizontal bundle layout).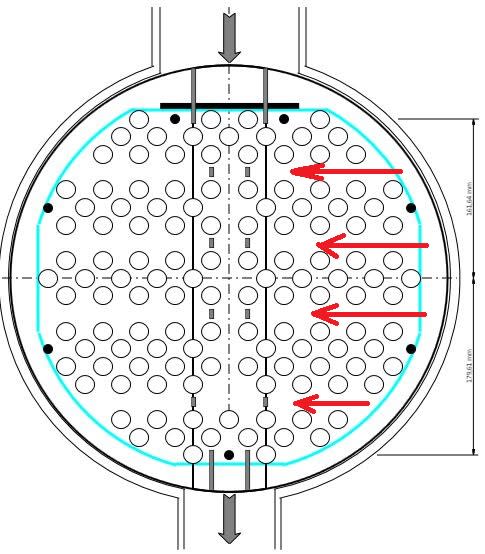 For this reason, I prefer the vertical bundle layout which gives me the best results in my simulations.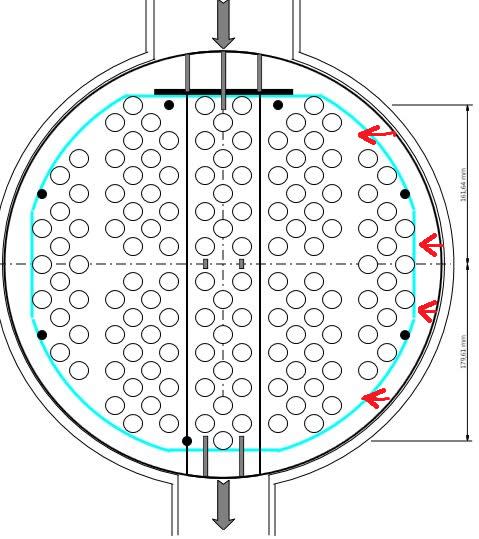 However, for an 8-passes H type (mixed) bundle layout the nozzles for the inlet and outlet on the tube side should be on the sides of the distributor (not possible to do 8 passes with this layout entering on top) and not on the vertical I had always specified in my previous designs.
Has anyone used a configuration like the one I am thinking of? I really haven't seen any HX with side nozzles previously but thinking about it no problems come to my mind.
Cheers