Leveling Bolt Detail
Leveling Bolt Detail
A vendor is proposing the following arrangement to allow a skid to be adjusted up and down.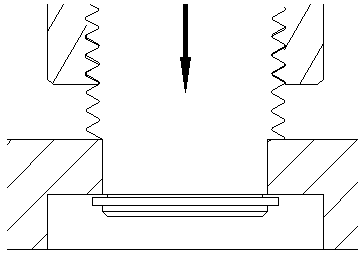 A rod which has an unthreaded portion at the end and then is threaded the rest of the way up goes through a hole in the base plate. The threads actually bear around the perimeter of the hole. It's not threaded into the lower part mind you. This seems like a really bad idea to me. Not sure how you would compute the bearing stress on where the underside of the threads bears on the lower portion. I just had an idea as I was typing this. If you reduced the diameter of that unthreaded rod and the hole it goes in a bit to give yourself a shoulder to bear on that might not be so bad.
Has anyone ever seen a detail like this? If so, how do you prove the threads won't shear or fail in bearing? I've pretty much convinced myself it needs a shoulder just in the process of writing this but I'm still curious if this is something that is not uncommon outside my tiny little world.