Thin Plates for Moment and Torsion connection
Thin Plates for Moment and Torsion connection
Hi guys,
I have a bit of an unusual situation. So, in reality I'm designing some stairs in which the flights/landings cantilever off of columns in the central well of the structure.
All sections of the structural members will be hollow section (beams and columns) and the senior engineer doesn't want to use hollo-bolts or anything similar.
His suggestion for the connection is illustrated in the picture below: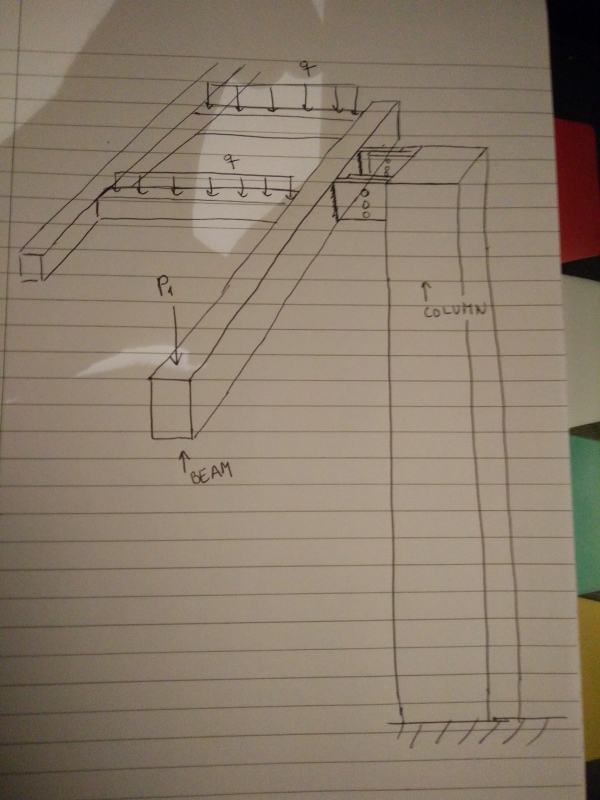 My concern is, this thin plate connection would need to resist bending plus torsion, would it be any effective in doing so? Or am I overthinking it?
If you have any suggestions on how to design the connection and make sure it works as intended that would also be great!
Thanks.