Swing arm retention
Swing arm retention
Hello to all,
I have a small problem that I hope you can help me to solve?
I have a door panel assembly line with moving assembly benches. These benches flip over so that the operators can assemble the parts on to the rear of the door as well as the front. To be able to do this safely we place the door on the frame and lock a swing arm across the panel. The swing arm is made from Teflon coated nylon and is secured by trapping the arm between what is essentially a nut and bolt.
The issue is that over a very short period of time the swing arm becomes loose and needs to be tightened again. This would be ok if we were not working to a very tight TAKT time but we simply do not have the time to keep stopping the line for maintenance.
I have to try and keep the swing arm at a very specific tightness. if it is too tight it will damage the leather doors and too loose it will move and drop the door.
To the question...
What can i use to secure this swing arm that will allow me to set a specific tightness, will not work loose and will fit into the existing assembly [see below]?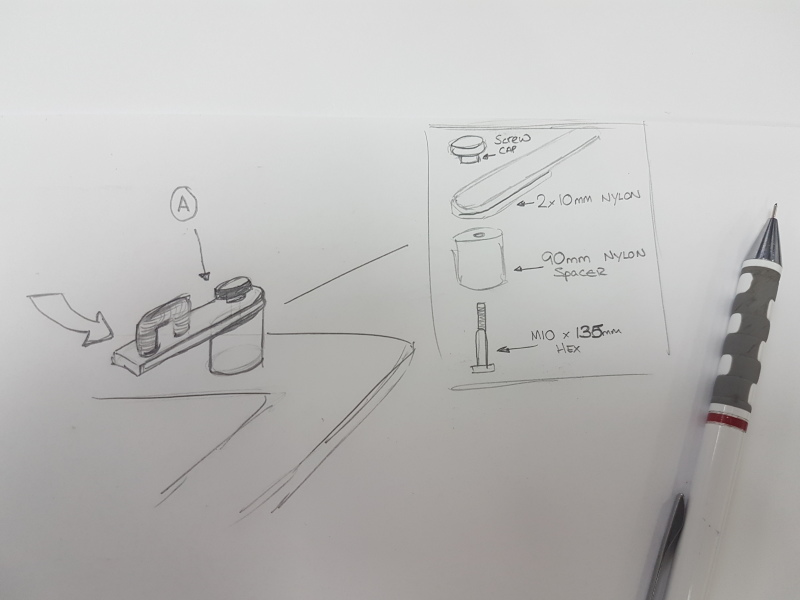 Thank you
Neil