Concrete Structure Free Body Motion detected
Concrete Structure Free Body Motion detected
Hi,
I have a sample model in ETABS 2015 that is pure concrete.
The floor is rigid diaphragm and surrounded by edge beams, which also carry facade frame loads.
Some notes when I created the model:
1. The floor is manually meshed, with each elements being rigid.
2. Auto-edge constrains are assigned to shell elements.
3. There is no snapping problems detected.
After I run the analysis, there is very large displacements at some joints, for example, the figure below shows the displacement at only facade load case/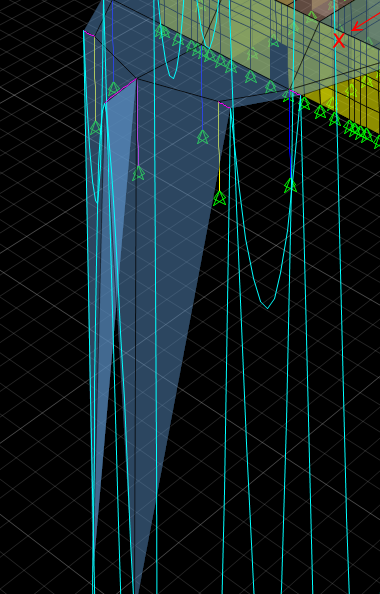 I would guess there are free body motions inside the model, from the displacement results it looks like that the rotational displacements at the joints' two sides are extremely large and inconsistent.
It looks to me like a hinge rather than a rigid frame, which is not true for concrete structure.
Please check the figure below, which shows that the moment is not transferred at the edge joints: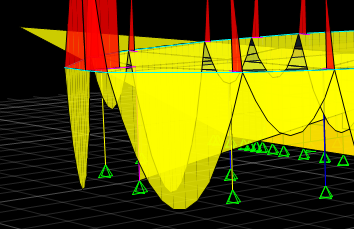 Thus I have two confusing questions that need some help:
1. Is there a way in ETABS to assign continuity at joint (compatibility include all displacements and rotations)
2. Am I guessing right, that the floors given manually meshed, only deformed linearly, while the beams are interpolated between nodes with cubic shape functions, and this result in the inconsistency between the deformed shape of edge shells and beams?
The model file is attached.
Thank you guys so much!