nonlinear control
nonlinear control
Good day.
I have a problem in Lyapunov theories.My system model is: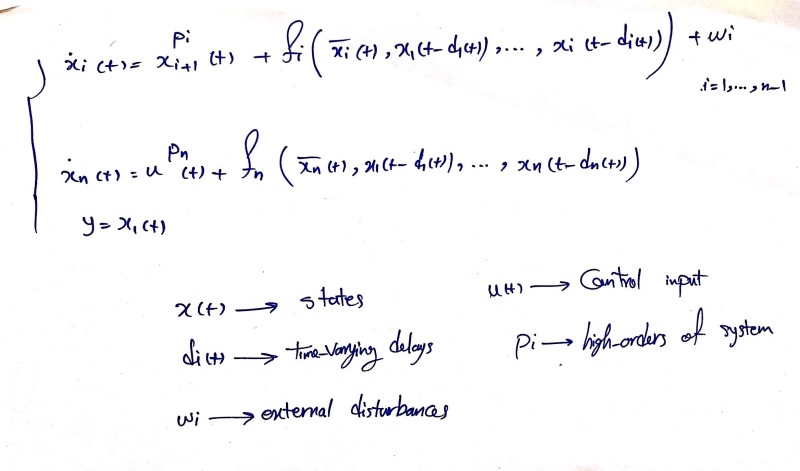 I have designed a controller for this system bit without "external disturbances". now I want to extend my job and analyse the system in the presence of external disturbances. I was wondering if I cloud use Lemma9.3 in khalil nonlinear book.(with putting some restriction on external disturbances and not changing the whole procedure of the design)
because i'm not sure that this Lemma works in the presence of time delays.
could you please help me? If this method doesn't work,what is your suggestion?