Read earthquake Accelerogram for Time-History analysis using Command APDL
Read earthquake Accelerogram for Time-History analysis using Command APDL
Greetings,
I'm modeling a soil-interaction for a tunnel as can be seen in the following pictures: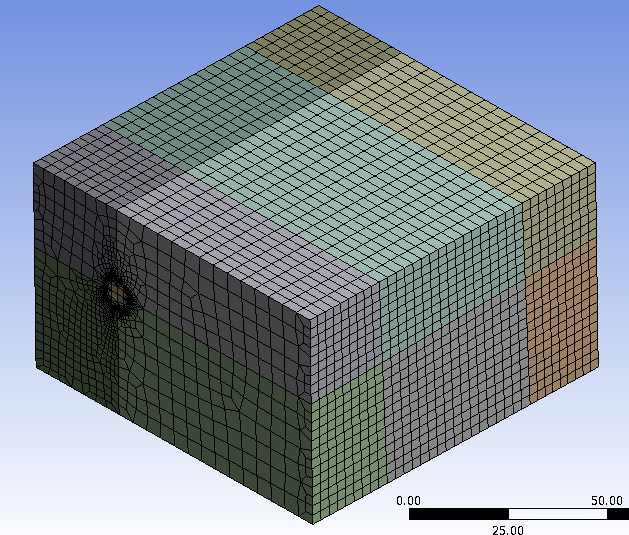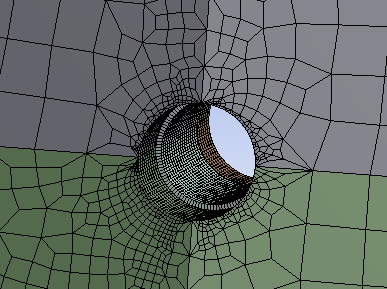 Concerning the properties:
Tunnel⇒ Non-Linear Concrete
Soil⇒ Drucker-Prager
First I wanted to use a simple model, so I set all materials as linear.
But when applying this code the process never ends or at least it gives me that idea.
CODE -->
*DIM,dataPath,STRING,128
*DIM,fileName,STRING,128
fileName(1,1)='BrutalEarthquake' !File's name
dataPath(1,1)='C:\Users\JXT\Documents\@FILES_ANSYS\' !The path
dataPath(1,1)=STRCAT(dataPath(1,1),fileName(1,1))
*DIM,Tt,table,4899,1,1,TIME !4899 total acceleration data
*TREAD,Tt,dataPath(1,1),txt,,5 !The last number stands for the lines to be skip 
D,FIXED_SURFACE,accx,%Tt% !FIXED_SURFACE stands for the name section where the acceleration is meant to be apply
AUTOTS,0 
DELTIM,0.012,0,0,0  
Alls 
Is it normal that this kind of process(transient analysis for 4899 points of acceleration) to take soo much time? I can leave my computer there all night while is solving it, but I'm scared to receive a warning message telling me that everything I did was for nothing.
Step 1 completed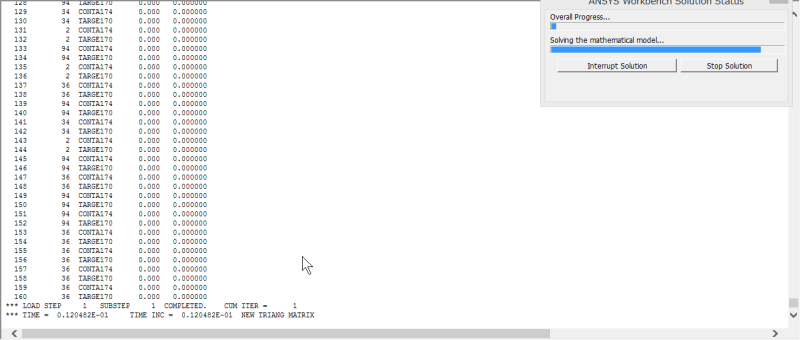 Step 2 completed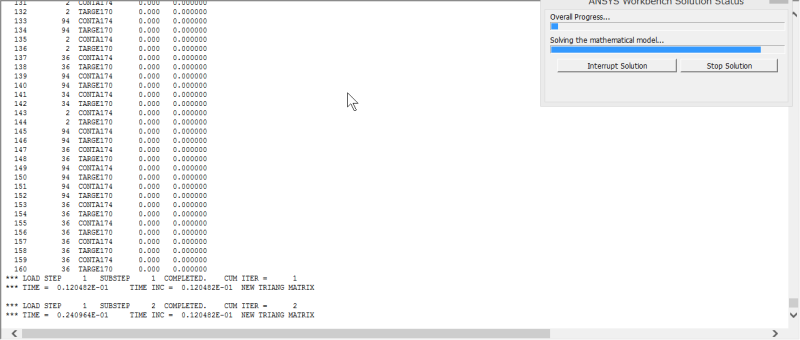 Till now It has finished steps 1 and 2, so By seeing this, I understand That I'll have to wait like 10 hours?!

Please, Eng-Tips marauders, I summon an almighty ANSYS level 99 wizard user to bring some enlightenment and sound advice to this afflicted and tormented soul.



ElPsyCongroo