Transformer Neutral Equipment Rating
Transformer Neutral Equipment Rating
Few utilities add an earthing switch in the transformer neutral point so it can be isolated and wye runs floating?
I think it is meant for maintenance? not really sure why but what makes me wondering is the rating of the equipment connected in the neutral. Namely, Surge Arrestor, CT, DS/ES.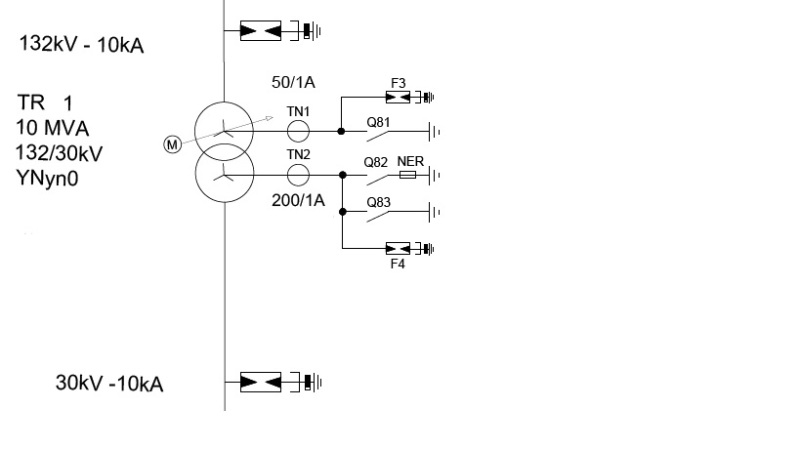 the voltage rating for Q81 and TN1 shall be sufficient to withstand neutral voltage rise in case of Q81 is open and a fault upstream happens, which in the case of Q81 is open, will be 132/Sqrt(3) = 76.212 kV, this corresponds to a line-to-line rated equipment of 132 kV as well.
IEC 60076:3:2013 Annex D provides a formula to calculate the neutral equipment voltage ratings, but in this case the fault current will be ultimately zero as the zero sequence impedance is very high (neutral point float), thus, the full phase voltage is going to appear between neutral and ground, the surge arrestor is provided to avoid float voltage rise due to stray induction and to protect transformer neutral bushing.
In the SLD above, the consultant recommended using a 123 kV earthing switch, and in similar installations I have seen some recommendations going down to 80 kV?!
Any clue about neutral equipment voltage ratings? the need for disconnection at all?