Creating a Hub for a D-shaft
Creating a Hub for a D-shaft
Hi all,
At first it seemed like an easy thing to do, but not so sure now

.
I need to assemble a Hub on a D-shaft of 15mm Dia., the Hub already has a hole of 10mm Dia. so it needs to be enlarged and create the "shelf".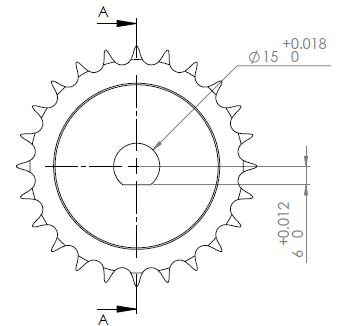 .
Can this be done without creating large radius (anything over R1 mm) at the seem between the hole and the "shelf"?