Elastic Plastic Material - for FEA
Elastic Plastic Material - for FEA
hi
im doing an elastic plastic analysis using ansys. for the material model i used asme sec VIII div2 model.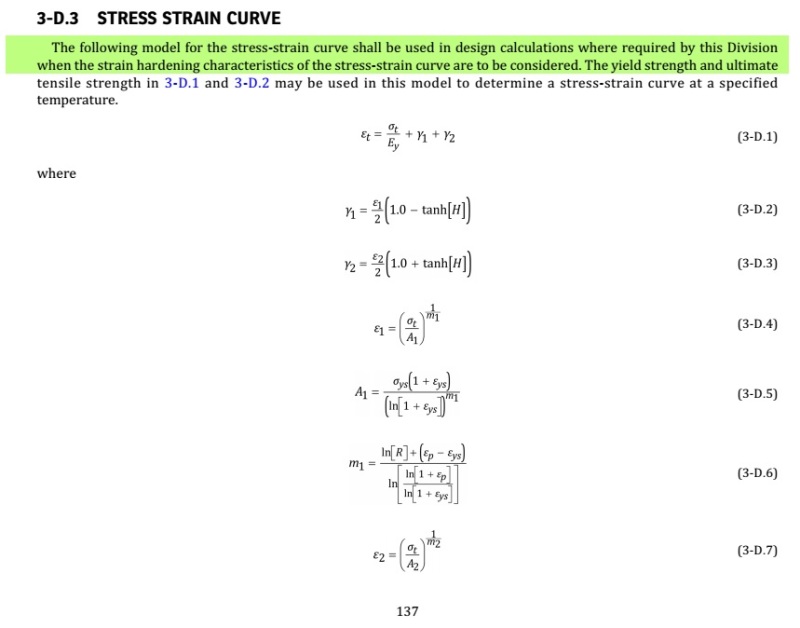 i have formulated it in excel and double checked it and it's correct.
plastic strain at yield point is not zero (gamma_1+gamma_2), why ?
what must i do ? in ansys i have to enter zero plastic strain at yield point.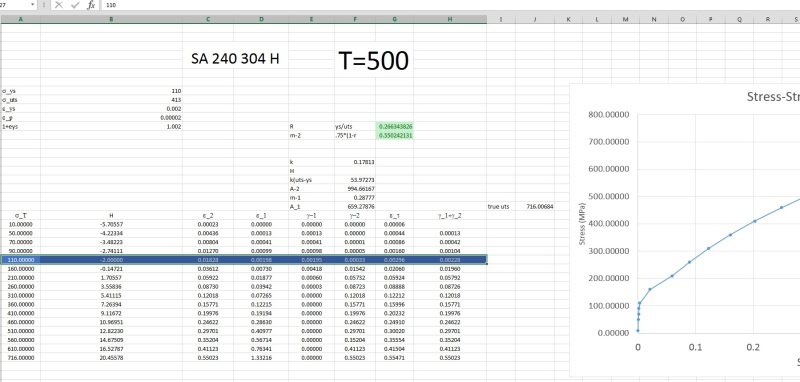 for the stresses after yield which values i have to enter in ansys material model ? just the plastic portion (gamma_1 + gamma_2)?
what is the right procedure ?
thanks in advance.