Highly stressed volume approach in ANSYS apdl
Highly stressed volume approach in ANSYS apdl
Hi all at Eng-tips
I i'm getting better and better at the apdl-language, even though i still think its a bit daunting. I've started to work on a technique to extract the highly stressed volume in a component for fatigue life assessment. In short, the highly stressed volume of the component (minimum ∽95* maximum of 1.st principal stress ) should (i'm going to investigate this further) correlate well with the fatigue strength of the component. (R. Kuegel first described the method as far as i know).
The code is currently as follows:
CODE --> apdl
!Select Named selection
cmsel,s,Area1,node

!Get Maximum pricipal stress in selection and the number of the stressed node
NSORT,S,1,0,0,1
*GET,NS_SMAX,SORT,,MAX
*GET,NS_NMAX,SORT,,IMAX

!Select nodes that has a stress of at least 0.9*NS_SMAX
nsel,s,s,1,0.9*NS_SMAX
!Select elements that contain at least one of the selected nodes 
esln,r,0,all

!Get number of selected nodes
*get,n_elem,elem,,count

!State variables
ENUM=0
tot_vol=0

!Sum up the volume of elements
*do,i,1,n_elem
ENUM=elnext(ENUM)
*get,el_vol,elem,enum,volu
tot_vol = tot_vol+el_vol
*enddo 
And the following nodes is selected and calculated the volume of: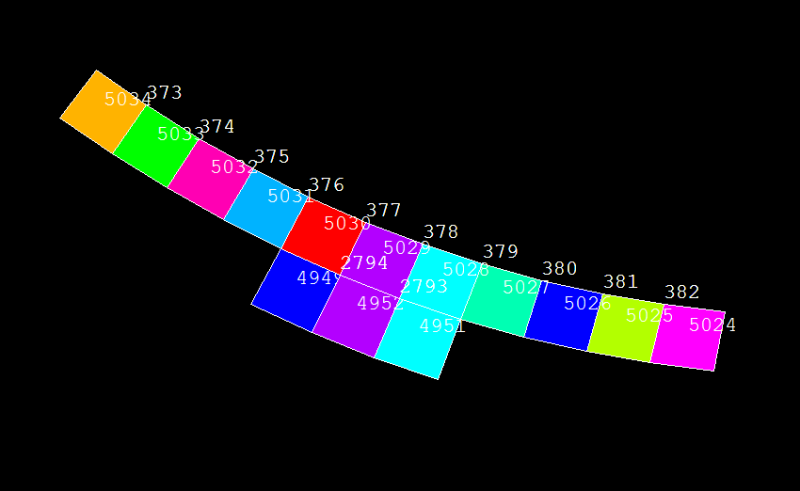 The current methods accuracy is highly dependent on the mesh size. To improve performance some form of interpolation is needed.
Any questions or ideas for improvement are very welcome :)
Best, BTHS