Tolerancing Press Fit Thin Tubes
Tolerancing Press Fit Thin Tubes
Hi all,
I am somewhat of a novice in GD&T and needed some guidance on the call outs in this thin walled tube drawing. This is an aluminum tube and there will be another thin wall tube that will press fit against the OD of it. Then there will be another tube that will press against the ID of the reference drawing which will make two separate press fit. The final goal is that I like to keep all these separate tube coaxial to each other as best as possible after the press fits.
My initial thought is to use concentricity to control the coaxiality but that doesn't really control form so I added a cylindricity to control the tapered and straightness. Straightness is important because I don't want the part to get cocked when pressing. I ,however, am hesistant about this callout because it seems there is a consensus online that concentricity is often misuse and hard to measure without a cmm.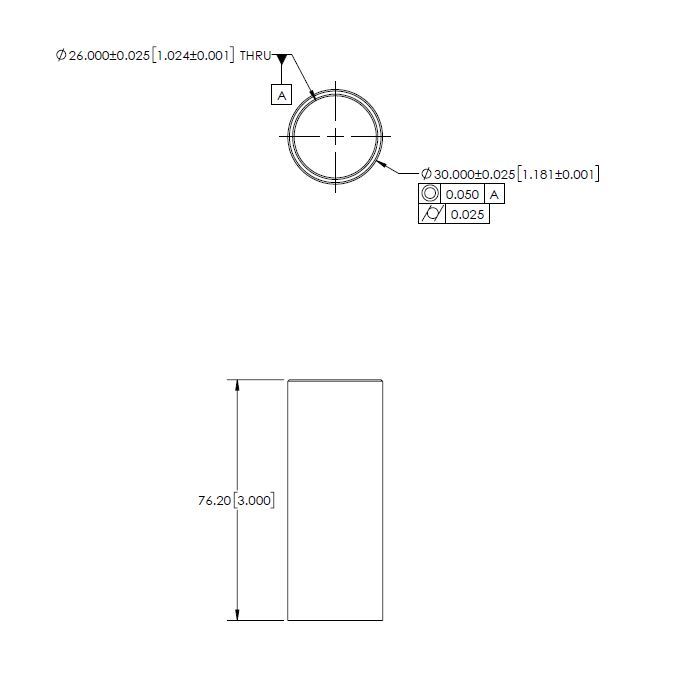 My first question, however, is this callout reasonable and legal? My second question are there more appropriate alternatives that can achieve the design intent? It seems like a lot of people are fans of runout or total runout or perhaps maybe even a positional tolerance to control the ID could be suitable as well.
Also the tube will most likely be machined on a lathe and our company don't really use any particular drawings standards believe it or not but our group try to follow ASME Y14.5M standards as much as possible.
Let me know your guys thought.
Thank you