Closed form solutions for Mohr-Coulomb half space
Closed form solutions for Mohr-Coulomb half space
Unfortunately I have not received assistance for this problem so far but I will attempt re-formulating it.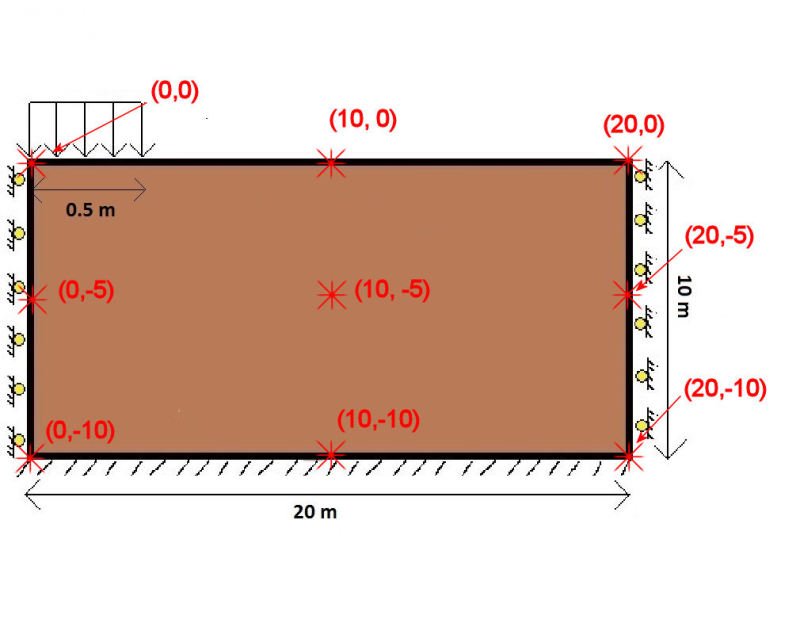 Loading: 1 kPa downward (constant)
Const. model for soil medium: Mohr-Coulomb
Analysis: Dynamic
duration: 1 second
state variables: Displacement, Velocity and acceleration
I have 2 numerical packages that I am using. One of them is Plaxis2D. The results I am getting from both are drastically different. I have checked everything: From geometry to mesh size to material parameters and it all corresponds for the two numerical packages. Of course one would expect for there to be a difference but in my opinion this is too different.
I would like to explore options outside the current two programs I am using. Namely analytic closed form solutions. A baseline to compare with. Something to give me an idea what the displacement, velocity and acceleration would need to be without requiring high level math that would take months to implement. Anyone have any ideas? Thanks.