Sketching streamlines
Sketching streamlines
Hello everyone,
I was reading about the strain rate tensor and other kinematic properties that can be obtained with the help of the velocity field and I was wondering if we could determine the streamlines if we had the strain rate tensor to start with.
Let's say I have a strain rate tensor: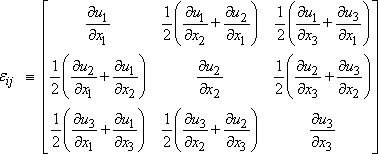 Would it be possible to determine the flow direction and sketch the flow field? If yes, how?
Also, in 2D it is known that the streamlines are perpendicular to potential lines. Is it possible that, in 3D, the streamlines consist of a plane and a line perpendicular to it? If yes, how?
Thanks in advance for your answers!
vktsn0303