Single phasing or overload?
Single phasing or overload?
I'd be grateful for a quick second opinion (or two).
Photos below from the terminal box of a 440 V, 60 Hz, 30 kW, 6 pole TEFC motor (S1 duty, Class F insulation). Apart from the two obviously cooked wires, the rest look and feel normal.
It let some (a lot of) smoke out. The rotor turns freely by hand. Continuity/IR checks don't reveal a great deal.
One pole of the 60 A contactor is melted (the one that switched the red phase - see the pencilled markings on the motor terminal box), while the other two are distressed to a lesser extent.
I'm being told this has all the hallmarks of an overloaded motor, but am thinking personally that it looks a lot more like single phasing. Motors aren't really my thing, so I'm wondering whether to go with what I'm being told, or to put my foot down.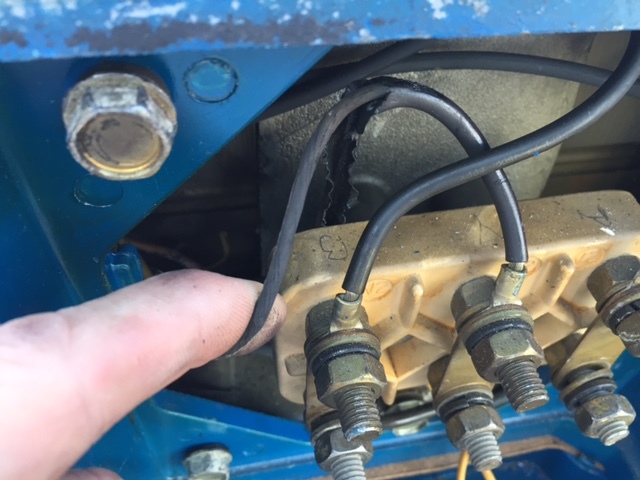 Comments gratefully received.
A.