Punching Shear of Piles on a raft foundation
Punching Shear of Piles on a raft foundation
Hi, I modeled a 44 story building in ETABS and I want to design its foundation on SAFE, the foundation consists of MAT on Piles, I must say that all my supporting elements consist of shear walls.
The mat foundation (concrete f'c 35 MPa) 2 m thick and having punching shear reinforcement around shear walls (if I didn't use punching shear I would had a 3 m thick mat foundation)
After Exporting the loads from ETABS to SAFE a deep beam was automatically generated but because SAFE was giving me an N/C symbol for punching shear ratio I decided to remove the deep beam and replace it with a STIFF slab under each shear wall.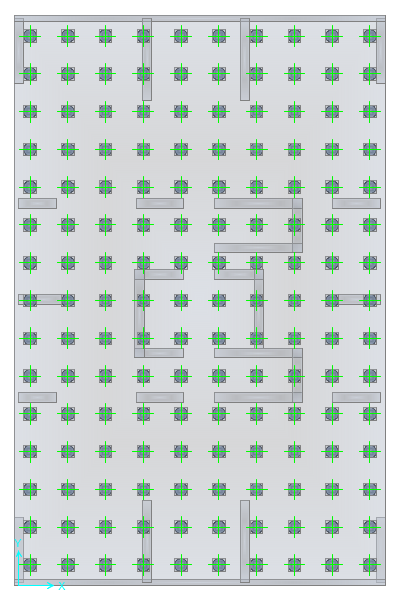 The following results for punching shear are as shown below
As you can see the punching ratio is too high.
When I went to check the punching shear calculation I saw the following
I also modeled the piles as point spring having a stiffness of EA/L but it gives the same results
What could have I done wrong ? I repeated the model 10 times and still the same result!
I attached a link of the SAFE file if someone could take a look at the strange calculation that I am having. Thank you in advance