Lug Support Design
Lug Support Design
Hello Everyone,
I'm trying to calculate the maximum weight each lug on a pressure vessel can support and I'm a little confused about a variable in the equation I'm using. The equation is from the Pressure Vessel Handbook 10th ed.
The variable for H (Lever arm of load) is slightly confusing for me. My question is where is it measured from? (If the pressure vessel is/isn't stiffened with a wear plate)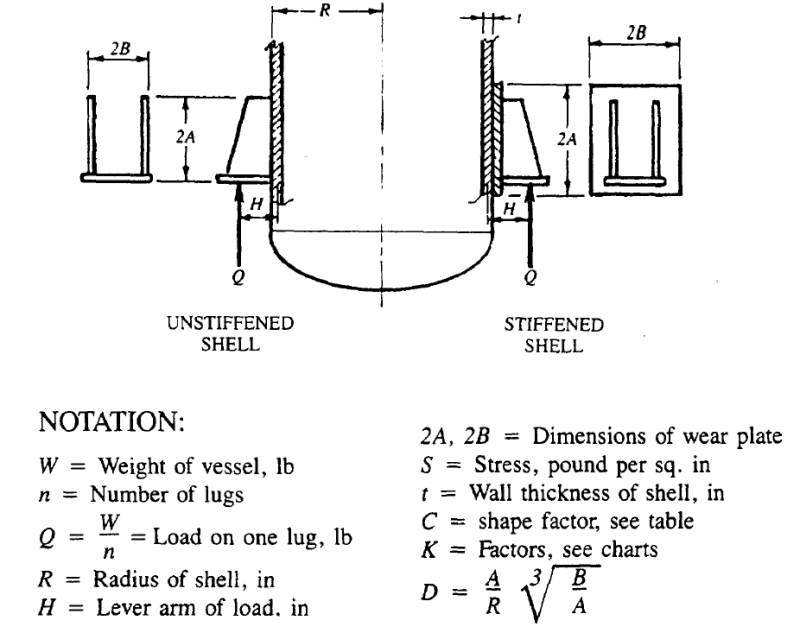 I know that H extends from Q (The location of the bolt hole/Location of load) but I don't know where it ends. In the picture it looks like it extends into the middle of the shell thickness. I've also seen other lug support calculations where it only extends to the outside of the shell. Could you guys place help me clarify where the dimention for H starts and stops?
Thank you for your help,
Tyler