Load factors AS 5100
Load factors AS 5100
Hi all,
Can someone explain to me what's the application of using load factors when safety increased or decreased. How we can determine if the dead load
increases/decreases
safety?
Besides, what '
site specific measurements
' implies?
Cheers,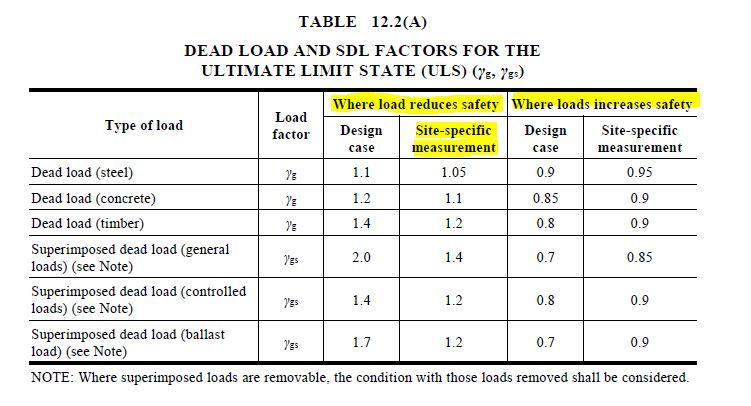 Shoot for the Moon, even if U miss, U still land among Stars!