Bystronic Bytube Laser parameter line missing in MMC setup
Bystronic Bytube Laser parameter line missing in MMC setup
Hello,
In our Bystronic MMC program setup, I'm missing one line:
N42=Stacking: 0=off,1=on
This line is switched to
on
at the moment and when I cut in automatic mode, when laser finishes one program, laser stops waiting for stacking operation.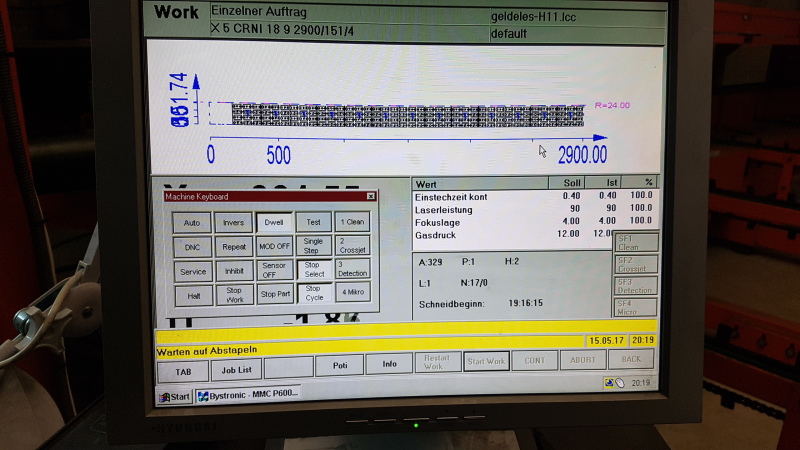 If I look in MMC setup or config hardware there is no such option how to disable it, but in config files this line exist
So maybe I could manually change config files in order to disable Stacking. Or how to make it visible in MMC?
Attaching config files of our laser.
Thanks