Ansys Error
Ansys Error
Hi there, I have an imported heat load on to a very fine mesh (around .050mm) and normally it will import the load but will not converge. I also sometimes get this error which is quite strange.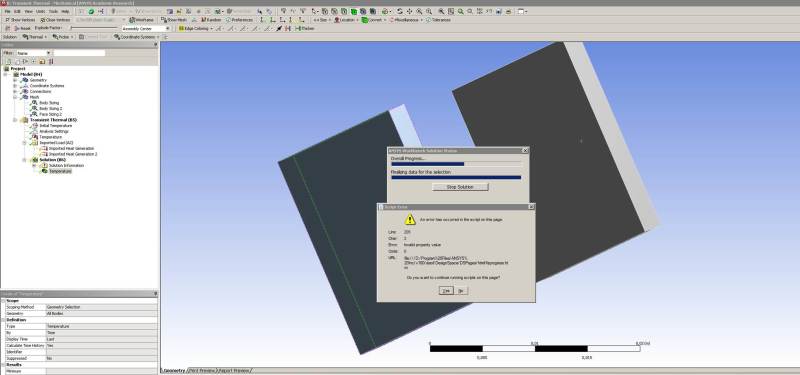 It says: "an error has occured on the scripts on this page"
Invalid property value
DSPages/html/faprogress.htm
If anyone could help me that would be wonderful... Thanks!