Lack of oil pressure, Crank-Cam position DTCs
Lack of oil pressure, Crank-Cam position DTCs
So im on a car team at school where were integrating a hybrid powertrain into a 2016 Camaro. Were using GM's 2.0L LTG engine coupled with 2 YASA P400 electric motors. Our packaging forced us to use a dry sump for engine....problem was that at the time, no one made a dry sump for this engine, so we made our own. We spoke with Moroso regarding the oil pump, and they recommended this one:
https://www.summitracing.com/int/parts/mor-22343/o...
. The pump is driven @ 70% engine speed off of a custom sprocket on the crank that has the timing chain profile as well as the pump belt profile on it
For the pan design, we based it on this one:
Here's ours: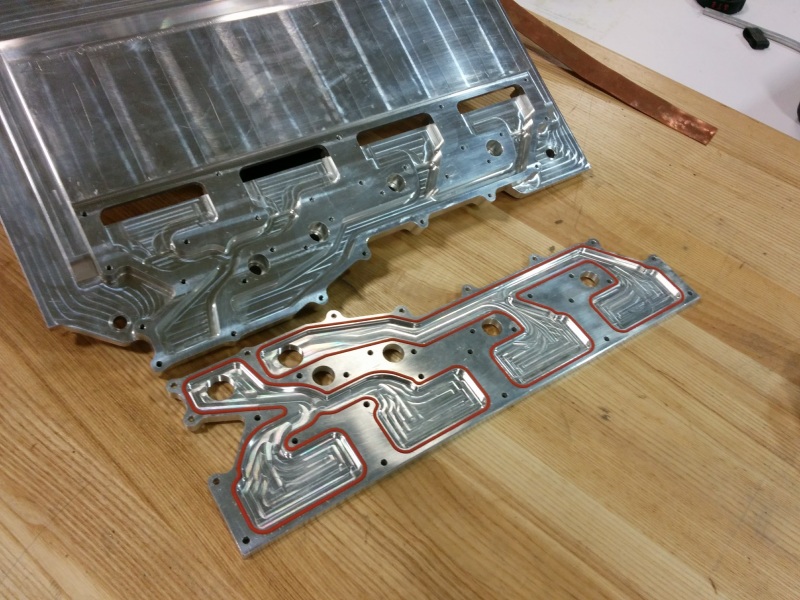 We did some tests of the oil system prior to startup to make sure we were getting oil flow and it does seem like we are (were getting oil pressure, oil is flowing to the top of the engine, and its circulating back into the reservoir)
Got everything ready to go last week, threw some 0W-30 in it and fired it up (BTW, this is a brand new engine). While it did start up almost instantly, it wasnt running well. At idle it stumbled (especially when cold), the oil pressure was low (at 800 RPM, we saw 100 KPa; a stock Cadillac ATS with the same engine at 800 rpm shows 300 KPa), and we were getting DTCs saying that both camshaft positions relative to the crank are out of whack (DTCs: P0016, P0017). We suspect the low oil pressure is causing the cam phasing to not work properly, causing the cams to not move to the desired angle, resulting in the crank-cam position DTCs. Our first course of action is to try thicker oil, either 5W-40 or 10W-60, and a new oil filter to see if we can bump up the oil pressure and solve the problem. If that doesn't work, we might check the timing chain to see if we installed it incorrectly or if it jumped a tooth or if the custom sprocket we had made is off, but that may only solve our DTC problem. Were not quite sure what to do to solve our oil pressure problem. We've also tried playing around with the pressure relief valve on the oil pump and that didnt do anything (kinda suspected it wouldnt but we tried anyways). If anyone has any ideas, that would be much appreciated.