Hexaedral element mesh refinement
Hexaedral element mesh refinement
Hello, I am working on a termal 3D model and I have just Meshed the model.
I would need to refine the mesh in one surface but since I am using hexaedral elements i can't use the XREFINE options. ANSYS wont allow me to do local refinement.
I am OK with the size of the rest of the elements but I would need to make smaller elements in the disc surface in the image. This will be only in the surface (maybe with 1 or 2 elements in depth but no more) because the heat load I have to add only affects a very small surface.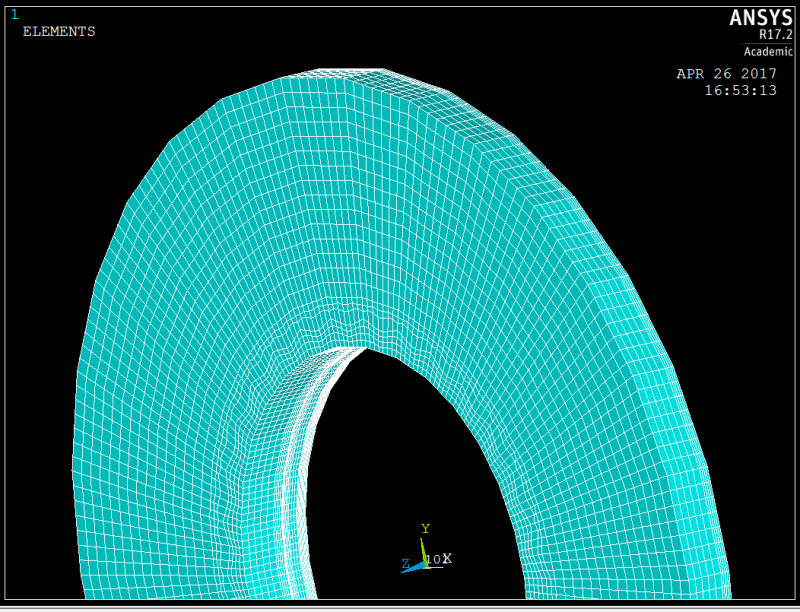 Thanks in advance.