Question about the thermodynamics of a sewer system
Question about the thermodynamics of a sewer system
Hi there,
I have recently become involved with a scheme in which temperature is being monitored in a sewer system to identify if the system is being compromised by infiltration. As mixing of temperatures in liquids over time and length, heat loss in pipes etc. isn't my specialty, I would like to open this topic to debate and suggestions.
So here it is:
There is a large expansive sewer network in a catchment. Temperature is being monitored at the outfall of 20 pipes. Values are returned in Celsius every few minutes. Other than the normal foul flows there may be infiltration getting in to the system in parts.
Is there an equation (or a number of equations) that can do the following:
A) Knowing the dimensions of the sewer, given an average flow and other average set variables. Estimate the temperature of the liquid exiting the pipe, given the temperature going into the pipe.
B) If A. is possible and the real temperature is significantly cooler/warmer than the estimate. Then estimate how much colder/warmer liquid is entering the system.
I understand its a lot to think about and I would appreciate any advice/help given.
Thank you!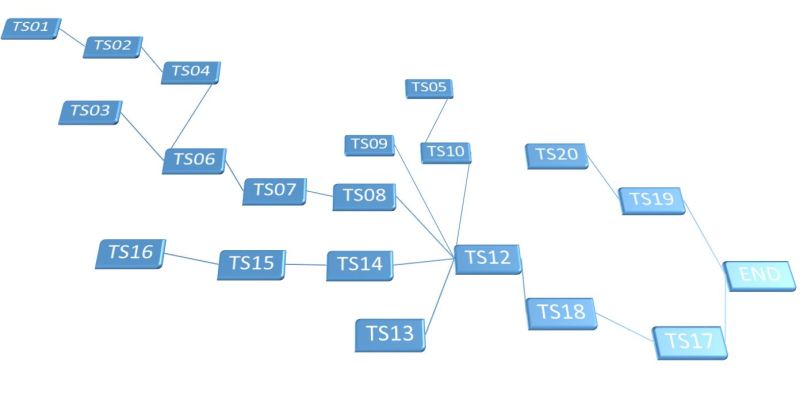 In response to the answers given:
Thank you for replying. To clarify - there is currently 3 months worth of data (and ongoing) with data being recorded every 6 mins - like the picture shown. Rainfall data is also available for those 3 months, as is ambient temperature and flow data. However, the aim is to use temperature sensors and not flow sensors in future so I wanted to look at this without flows and use an average for that time of day. The infiltration is suspected from a river so is assumed as constant.
This scheme is to be used as an indicator (as mentioned)- to potentially highlight areas in which to investigate - that is the final aim - SO a very simplistic scenario of water of a temperature into a sewer, set length, no turbulence, constant flow - no infiltration. What would be the temperate loss of the water per unit length of the pipe. Or what would the temperature out be? Hope this helps!