Weird concrete slab surface pattern
Weird concrete slab surface pattern
I found this weird pattern on an existing concrete slab (exaggerated by some black-ish growth on the higher points), I wonder if anybody can tell me what it is - I have never come across it before.
The slab was constructed in the UK about 10 years ago. It is approx 2m thick, and was built using separate rebar rods (not mesh), with a nominal cover of 50mm. The surface does not appear to be cracked, however the surface profile 'bulges' slightly in the gaps between the (I presume) rebar positions. It's as if the rebar was pressed into the surface, and then not levelled., however the reinforcement cannot have been installed like this.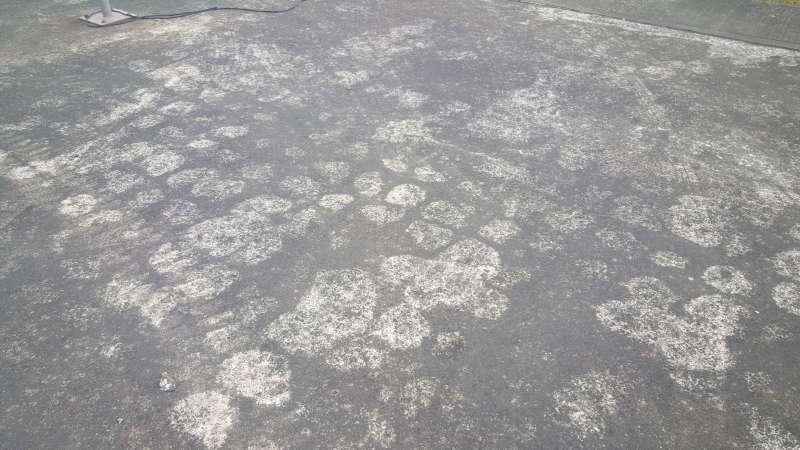 Otherwise, the concrete looks fit and healthy.
My guess is that the construction team walked on the rebar cage immediately after the concrete was poured, leaving a slight void under the rebar. The concrete surface was then levelled, and in the next few hours the concrete slumped into the voids creating a slight depression in the concrete surface where the rebar is located?