Broad CrestedWeir Profile for Level Spreader
Broad CrestedWeir Profile for Level Spreader
Hi everyone,
In HydroCAD, I'd like to model my typical level spreader as a pond with insignificant storage.
My preferred level spreader design incorporates a level "lip" that is usually 10 to 20 feet long, with a height of 1 foot.
My preferred profile is 1:1 on the upstream side, and 4:1 on the downstream side.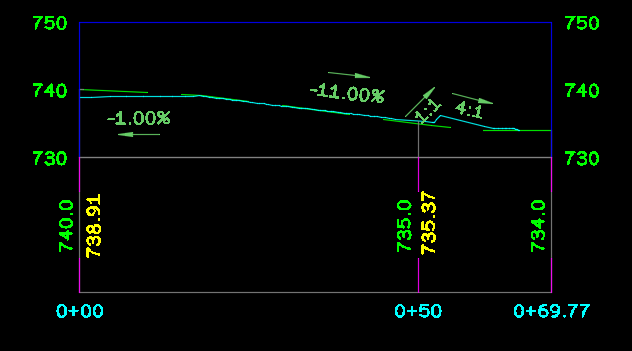 The closest Broad Crested profile Id is "#29," which is defined as a 1:1 on the upstream, and 3:1 on the downstream.
real question is: from what text did those Profile ID's come from, since I would like to compute my own Head coefficients to use my 1:1 flowing to 1 4:1 profile.
Thanks very much
Craig Bailey
Hudson, NH
___
Craig T. Bailey, PE
www.bailey-associates.com