Coupling Beam- ShearWall
Coupling Beam- ShearWall
Hi All,
I would like to know your views about the coupling beam design and coupling shear wall connection.
i am having a stair core as shown below screenshot.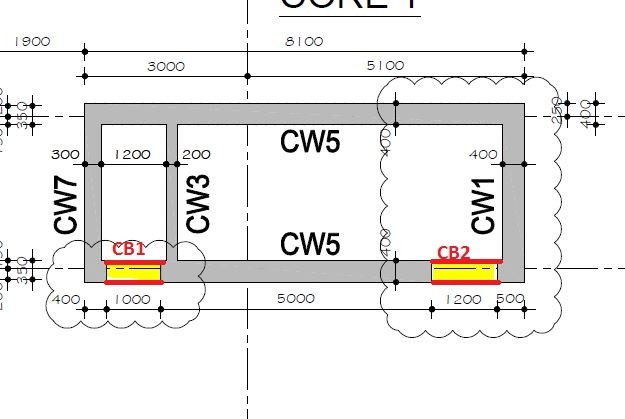 Do you think a coupling beam between two walls as shown in the images are good?
I believe that since the walls are out of planes, coupling between these walls are not a good idea. Do you agree or not ?
(However i have to provide a beam to support the slabs. And it can be as deep as 1200mm).
Is openings / Sleeves are allowed to provide in the coupling beams ? If yes , where is the ideal location and approximate allowable sizes ?
Any comments and tips are really appreciated
Thanks
Akhil