Simulating an Adhesive Layer
Simulating an Adhesive Layer
Hi there,
I am trying to model a simply supported beam with a central point load.
The beam has a lap joint and a adhesive layer bonding them together.
The beam is made from thin aluminium sheets. I tried importing from solidworks, I have three layers but I have no idea how to give the adhesive any properties to act as such. This is a picture of my model so far.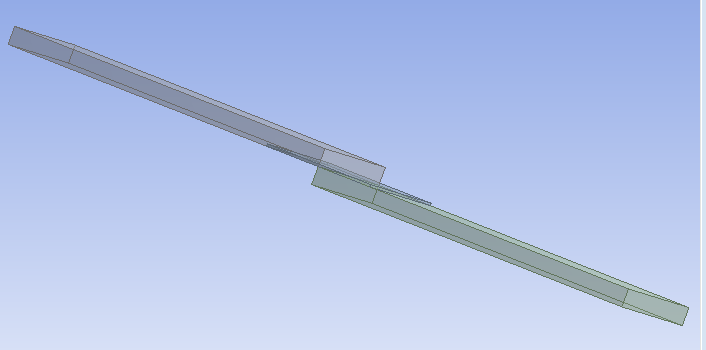 Any help would be great!