ETABS Story Shear
ETABS Story Shear
Hello everyone,
I am currently analyzing a 7 story mall without basements, with a mezzanine level. I would like to be enlightened as to why the graph for the story shear (based on dynamic earthquake load) looks like this.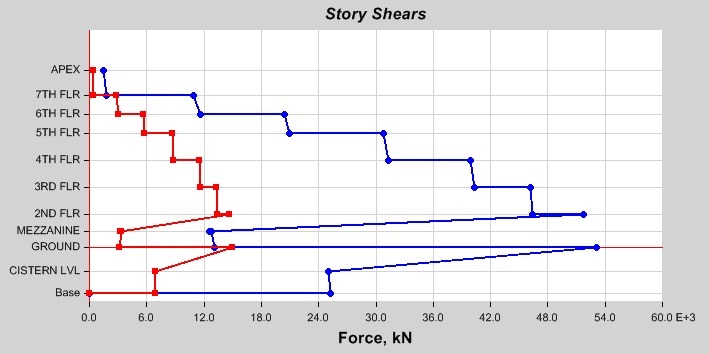 As per my understanding of the graph, it shows the cumulative story shear per level, but as you can see in the uploaded image, it seems that the story shear is erratic from the 2nd story to the mezzanine level.
Inputs would be much appreciated. Thanks!